Sponsored Section

(775) 829-7999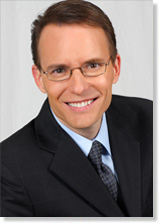 75 Pringle Way
Suite 804
Reno, Nevada 89502
Serving patients seeking weight-loss surgery including laparoscopic Sleeve gastrectomy, Lap Band with imbrication, and Revisional procedures in Reno, Carson City, Lake Tahoe, and the surrounding areas.

Kent C. Sasse, MD, FACS, FACRS, FASMBS, is a nationally recognized weight loss surgeon who is dedicated to compassionate, thoughtful and individualized care. He has authored numerous scientific articles and books, including "Outpatient Weight Loss Surgery" and "Doctor's Orders," which recently earned him a bronze medal for Book of the Year in the health category by ForeWord Reviews at BookExpo America in New York City. Dr. Sasse lectures nationwide on the latest advancements in weight loss surgery and has served as a proctor and an instructor helping other bariatric surgeon across the country advance their surgical skills. He is the founder of the International Metabolic Institute (iMetabolic) as well as a founder and medical director of the Western Bariatric Institute (Superior Lap Band), a prestigious weight loss surgical center. Dr. Sasse and his medical team at iMetabolic are committed to treating each bariatric surgery Reno patient with an effective weight loss method while providing quality medical care.
Before

After

Before

After

Before

After

Before

After

Before

After
Dr. Sasse specializes in laparoscopic adjustable gastric banding with Lap Band or Realize Band. Adjustable gastric banding — among the least-invasive of bariatric procedures – is adjustable, reversible and has low complication rates.
The Lap Band or Realize Band device is inserted into the patient's body through several small incisions and the assistance of a laparoscope (small camera). The band is then placed around the stomach to restrict food intake and can be adjusted periodically to induce consistent and long-term weight loss based on each patient's unique goals. Unlike other weight loss surgery procedures, adjustable gastric banding does not disable the body to absorb nutrients, thus patients don't have to worry about vitamin deficiencies and subsequent complications. Dr. Sasse also offers additional weight loss procedures, including gastric bypass, gastric sleeve and revision weight loss surgery.

Dr. Kent Sasse discusses common myths
surrounding weight loss surgery.
Dr. Sasse performs adjustable gastric banding (Lap Band / Realize Band surgery) and other weight loss procedures at the Western Bariatric Institute in Reno, a division of Western Surgical Group, the largest surgical practice in Northern Nevada. Western Bariatric Institute is a state-of-the-art surgical facility with a proven track record of maximum patient safety, quality care, compassionate medical staff and outstanding outcomes. Weight loss surgery patients who undergo bariatric surgery at Superior LapBand (Western Bariatric Institute) are provided with numerous resources and have access to weight loss programs designed to ensure long-term success. Dr. Sasse and his medical team frequently hold informational seminars at the Western Bariatric Institute for prospective patients who wish to learn more about their weight loss treatment options.
To schedule a one-on-one consultation at Nevada Surgical with Dr. Kent Sasse and learn more about your weight loss surgery options, please contact his office at (775) 829-7999.
What Do Patients Say About Dr. Sasse?
"Dr. Sasse is friendly, accepting and helpful. He made me comfortable right from the start. In fact the entire office staff made me feel welcome and showed interest in me. Western Bariatric Institute has an excellent program to help you decide on surgery, they provided plenty of information to make a decision, and the follow-up program is excellent. The office staff helped me in each step from information to insurance coverage. The encouragement I have received from both Dr. Sasse and his staff has been impressive. I chose Dr. Sasse as my surgeon after reading several of his books. I realize from then that this was a doctor who has his patient at heart, and I found this to be true…"
"My best friend and I have been on this journey together since day one. We have both been fortunate and grateful to have Dr. Sasse as our surgeon. Dr. Sasse is a Lap Band celebrity, his knowledge and genuine attitude is truly amazing. The staff is wonderful, always motivating and helpful in every way possible."
"I have to say that Dr. Sasse has got to be one of the kindest and most caring doctors that I have ever encountered. I was having severe complications from a vertical banded gastroplasty that had been performed 16 years ago. He suggested that we convert to a gastric bypass, I really didn't want to mess with my body anymore than I actually already had, so he came up with a surgery to cut out the flaccid muscles, scar tissue, staples and silicone ring, and reconnect my health stomach into the most 'normal' stomach that I could have…I am so grateful to him for listening to me and giving me what I wanted. The whole process was terrifying, and he made it so much easier with his calmness and confidence in fixing my situation…"
More About Kent C. Sasse, MD, FACS, FACRS
Kent C. Sasse, MD, FACS, FACRS, FASMBS, completed his undergraduate degree in biochemistry at the University of California, San Diego (UCSD) and his medical education at the University of California, San Francisco (UCSF), where he was inducted into the prestigious Alpha Omega Alpha medical honor society. He earned two master's degrees from the University of California, Berkeley. Dr. Sasse served his residency at UCSF, where he received extensive training in gastrointestinal surgery and physiology. He underwent fellowship training at the Lahey Clinic in Boston. Dr. Sasse is a Fellow of the American College of Surgeons and the American Society of Colon and Rectal Surgeons. He is a member of the American Society for Metabolic and Bariatric Surgery.