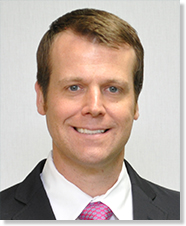 Barnett Road Medical Building
4327 Barnett Road
Wichita Falls, TX 76310
Fort Worth/Alliance:
3100 N. Tarrant Pkwy, Ste. 100
Fort Worth, TX 76177
If you are interested in receiving information on how to be listed in this Weight Loss Surgeon Directory, please call (858) 454-5505 or email us.
More on Wichita Falls Weight Loss Surgery Procedures
Weight loss surgery includes a wide range of advanced procedures during which top Wichita Falls bariatric surgeons alter the stomach and/or the small intestine to treat chronic obesity. By restricting the food intake and/or interrupting the digestive process, best weight loss surgeons in Wichita Falls help their patients achieve their target body weight and in some cases, reduce the effects of diabetes. Wichita Falls weight loss specialists offer a number of leading-edge procedures, including gastric bypass, gastric banding, gastric sleeve surgery, as well as the duodenal switch procedure.
For patients who may be apprehensive about undergoing invasive weight loss treatments, bariatric surgeons in Wichita Falls often perform incision-free procedures, including gastric balloon, endoluminal sleeve, as well as transoral gastroplasty (Toga) surgery. Another popular, non-invasive bariatric procedure is StomaphyX, which is intended for patients who regain some weight following bariatric surgery. During StomaphyX, a top Wichita Falls weight loss surgeon resizes the stomach pouch that may have stretched over time.
Bariatric surgeons in Wichita Falls are experienced weight loss specialists who offer some of the most effective weight loss procedures available today. Wichita Falls weight loss programs include an array of support specialists, including licensed nutritionists.
Things to Do in Wichita Falls Following Bariatric Surgery
Wichita Falls is a charming town, known for its hospitality and natural beauty. It was named after its original water falls that were located on the Wichita River and destroyed by a flood more than a hundred years ago. Today, the artificial waterfalls built at a local park; continue to attract visitors from across the United States. In fact, Lucy Park is one of the most popular tourist destinations in Texas. It is located in the center of the city and includes a scenic trail that leads to the falls, as well as a swinging bridge across the Wichita River. Bariatric surgery patients often travel to the region to undergo a gastric bypass in Wichita Falls or a similar procedure. This is because this lovely city in Texas offers some of the best weight loss surgeons and a remote vacation that is becoming increasingly hard to find among world travelers looking for relaxation, peace and privacy. For visitors who like to engage in activities, Wichita Falls offers a number of ethnic restaurants, as well as unique galleries and museums. To learn more about Wichita Falls, please visit the city's official website.
Resources:
If you are interested in receiving information on how to be listed in this Weight Loss Surgeon Directory, please call (858) 454-5505 or email us.