Sponsored Section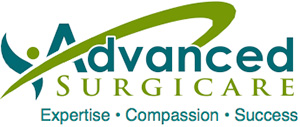 1300 551 533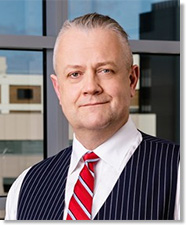 SOUTH EASTERN SYDNEY
(MAIN OFFICE)
Advanced Surgicare
Suite 5.05, Level 5, Kirk Place
15 Kensington Street
Kogarah, NSW, 2217
SOUTH WESTERN SYDNEY
Advanced Surgicare
Macarthur Specialist &
Professional Consulting Rooms
Suite 127, Level 1, Building A, 4 Hyde Parade
Campbelltown, NSW, 2560
NORTH WESTERN SYDNEY
Advanced Surgicare
Suite G3B, Ground Floor,
Norwest Private Hospital
9 Norbrik Drive
Bella Vista, NSW, 2153
WESTERN SYDNEY
Advanced Surgicare
My Health Medical Centre
Edensor Park Plaza
Corner Edensor and Allambie Rd
Edensor Park NSW 2176
Serving patients seeking primary bariatric surgery or revision bariatric surgery in Sydney, Australia, and the surrounding area
Vytauras Kuzinkovas, MBBS, MD, MRCSEd, FRCSEd, FRACS, is a fellowship-trained, board-certified general / upper gastrointestinal surgeon treating bariatric surgery patients at Advanced Surgicare clinic in Sydney-New South Wales, Australia. Dr. Kuzinkovas has performed more than 5,000 laparoscopic surgeries as well as countless endoscopic procedures. He completed a postgraduate research fellowship in laparoscopic surgery and surgical immunology under the tutelage of Professor Markus Büchler, an internationally renowned upper-gastrointestinal and pancreatic surgery specialist. Dr. Kuzinkovas is a Fellow of the Royal Australasian College of Surgeons (FRACS), the Royal College of Surgeons of Edinburgh (FRCSEd) and the Royal Society of Medicine of Britain. The Surgical Review Corporation has certified Dr. Kuzinkovas as a Bariatric Surgeon of Excellence.
Dr. Kuzinkovas specializes in various types of laparoscopic bariatric surgery, including gastric banding surgery using the Lap-Band system, sleeve gastrectomy surgery and gastric bypass. He is also highly skilled in revision bariatric surgery, which is performed when the primary weight loss procedure has failed to generate the desired results. The Sydney weight loss surgeon utilizes the laparoscopic approach in a vast majority of cases. During a laparoscopic surgical procedure, Dr. Kuzinkovas creates several miniscule incisions in the abdominal area, through which he inserts a small tubular instrument with a lighted camera (laparoscope) on the end. The camera projects a video feed from inside the treatment area onto a high-resolution screen in the operating room, so the bariatric surgeon can monitor the procedure. Laparoscopic surgery is less invasive than the traditional "open" approach, as it requires much smaller incisions and puts fewer traumas on the body's tissues. This generally allows for a quicker and easier recovery period.
Advanced Surgicare offers a comprehensive program to help patients achieve their weight loss goals and maintain their desired weight for life. The Advanced Surgicare program includes a comprehensive pre-operative patient examination, patient education, a structured postsurgical follow-up schedule, nutritional counseling by a dedicated dietician, an exercise program and psychological counseling, when necessary.
To schedule a personal consultation with Dr. Kuzinkovas or to learn more about your bariatric surgery options, please contact his office by calling 1300 551 533 or by visiting his practice website at http://www.advancedobesitysurgery.com.au.
Case Study of One of Dr. Kuzinkovas' Patients
Rebecca's Story
Before Bariatric Surgery, Rebecca:
Tried to lose weight through exercise, starvation and hunger suppressants, but felt it was a constant struggle
Was caught in a vicious circle and felt trapped
Saw her friend taking control of his life after weight loss surgery
Opted for a lifetime solution to manage her weight and become fit and healthy
Like most patients, was very skeptical, worried and thought that the operation was going to be an extreme measure
On the Day of Surgery, Rebecca:
Was not nervous or scared at the thought of having surgery — she was simply excited
Was amazed at the fact that there was no postoperative pain
After Surgery, Rebecca:
Felt it was hard to describe the feeling of seeing food and not having a desire to eat it
Learned her first big lesson after surgery — food no longer ruled her life
Noticed that as the weight started coming off, all her co-morbid medical conditions disappeared and she started feeling great
Felt emotional while buying much smaller-sized clothes at the shop
At the First Anniversary of Her Surgery, Rebecca States:
"I now look at larger people and I can see through the masks they hold up and see the sadness they hold inside and my heart breaks for them, I know the pain they feel, emotionally, physically and mentally. For those who have never been overweight, there is no way to understand this. For me this journey has done more than just help me lose weight, it has changed me as a person, it really has given me a new life, a life that is full of happiness within myself and love for myself. I have learnt healthy eating habits, how to listen to what my body needs, when I am full and when my body 'needs' food, not 'wants' it."
To read the Rebecca's full story, please visit the Advanced Surgicare Facebook page.
More About Vytauras Kuzinkovas, MBBS, MD, MRCSEd, FRCSEd, FRACS
Vytauras Kuzinkovas, MBBS, MD, MRCSEd, FRCSEd, FRACS, obtained his Bachelor of Medicine, Bachelor of Surgery degree prior to completing a postgraduate research fellowship at the University of Bern Department of Surgery in Bern, Switzerland, where he also earned his Doctor of Medicine degree. Dr. Kuzinkovas then completed advanced surgical training at West Midlands University Teaching Hospitals in the United Kingdom, during which time he became a member and a Fellow of the Royal College of Surgeons of Edinburgh. The Sydney bariatric surgeon has visiting medical officer appointments (admitting privileges) at the following hospitals: St. George Public, St. George Private, Sutherland, Kareena Private, Concord Private and Sydney Private Hospitals. Dr. Kuzinkovas belongs to the American Society for Metabolic and Bariatric Surgery (ASMBS), the Obesity Surgery Society of Australia and New Zealand (OSSANZ), the Australian and New Zealand Gastro-Oesophageal Surgical Society (ANZGOSA), and the International Federation for the Surgery of Obesity and Metabolic Disorders (IFSO).