Is Sex Better After Weight Loss Surgery?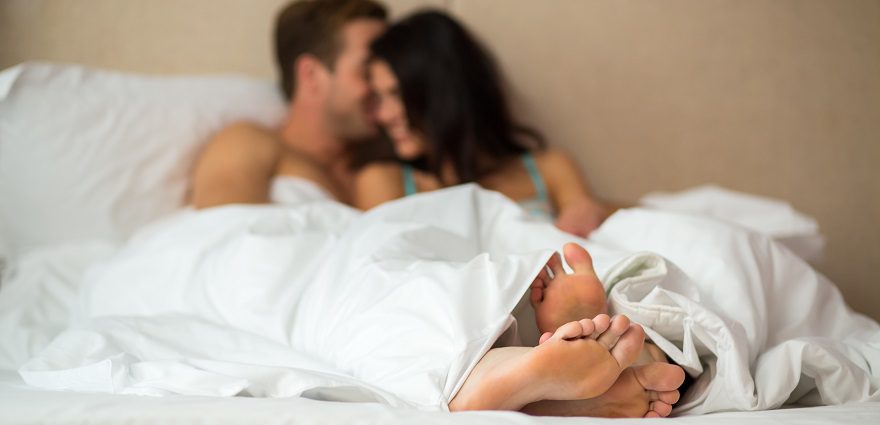 Study says "O" yes!
Overweight or obese men who lose weight following gastric bypass surgery may have more satisfying sex lives than their counterparts who do not have bariatric surgery. The findings appear online in the April issue of the Journal of Clinical Endocrinology & Metabolism.
Overweight men may experience sexual problems that include erectile dysfunction and shortness of breath during intercourse. The new study shows that dramatic weight loss achieved with weight loss surgery fosters an increase in levels of the male sex hormone testosterone, which may yield a better sex life.
On average, the men in the study weighed approximately 333 pounds at the start and had a body mass index (BMI) of 46. (A BMI of 30 or more is considered obese.) Over the following two years, the men who had weight loss surgery lost 40 to 100 pounds.
Researchers measured the men's reproductive hormone levels at the beginning and end of the study. Study participants also completed questionnaires on quality of life, including sex life, during the two time periods.
Weight loss and declining BMIs in men who had the surgery were directly linked with increases in all measures of testosterone levels, declines in levels of the female sex hormone estradiol and improvements in self-reported sexual quality of life.
Whether these findings can be extrapolated to include women who have gastric bypass surgery is not yet known, but the researchers point out that a woman's sex drive is not as strongly linked to hormone levels.
"This is a really important study," says Christine Ren Fielding, MD, an associate professor of surgery and the founder and director of the New York University Program for Surgical Weight Loss in New York City. "We have always had the feeling that the physiological, psycho-emotional and physical changes that occur after bariatric surgery can have positive effects on a person's sex life, but now we know."
Overweight people likely minimize just how important sex is to their quality of life. "Then they realize how improved their sex lives are after weight loss. They feel terrific and look back and ask, 'how did I ever live that way?'" says Dr. Fielding, also a member of Consumer Guide to Bariatric Surgery's advisory board.