Lap-Band Recovery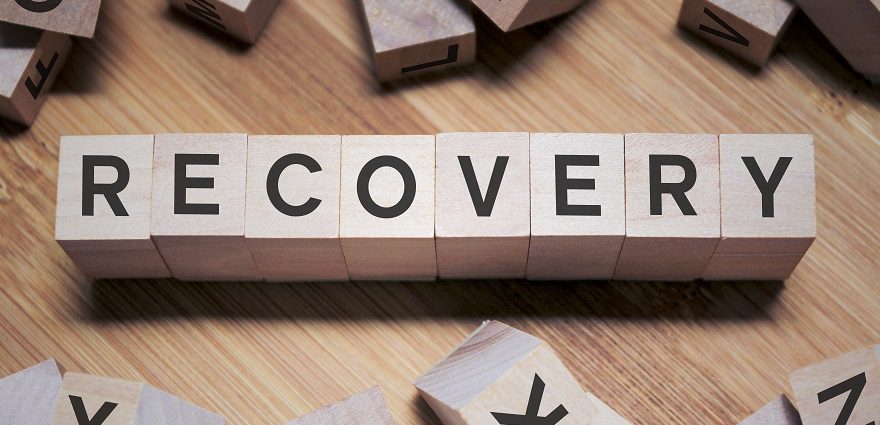 Lap-Band surgery is not a magic bullet. Deciding to have this or any other weight loss procedure is merely the first step on a lifelong journey. Your recovery starts immediately after your surgery and continues as you adapt to your new, healthier way of life.
You may feel sore immediately after Lap-Band. Pain medication can help manage any discomfort. Your surgeon will advise you on which over-the-counter medications are safe to take after surgery and may prescribe some prescription painkillers. Your mouth may be extremely dry after your weight loss surgery. You will only be able to take a sip of water or chew on an ice chip right after the procedure. You will need someone to drive you home after the surgery. Your surgeon should provide postoperative instructions and inform you of potential complications to look out for after surgery (and what to do should they occur).
Rest as much as possible after your surgery, but try to walk often during your Lap-Band recovery. Early ambulation will help increase your circulation and can reduce your risk of developing a potentially fatal blood clot in your leg.
That said, heavy lifting and strenuous exercise are not permitted in the first few weeks after the procedure. Follow your bariatric surgeon's advice on when you can begin your exercise regimen or lift heavy objects (including your children). You can typically return to work within a week, but this may take longer if you have a physically demanding job.
This same advice also holds if you undergo adjustable gastric banding with the Realize Band.
Your Recovery Diet
The success of your recovery following weight loss surgery depends in part on how well you adhere to strict but important rules about eating and drinking. You must slowly become re-accustomed to eating solid foods. Your surgeon will provide specific advice on how to do this. In most cases, he or she may suggest a liquid-only diet for the first two weeks after Lap-Band surgery to give the swelling in your stomach time to subside. Stock your kitchen with ice chips, clear broths, skim milk, sugar-free popsicles and fruit juice.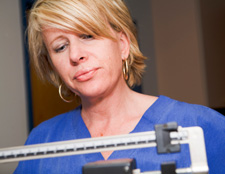 After two to four weeks on liquids, you can usually begin eating semi-solid, pureed foods. Solid foods are restarted about six weeks after your Lap-Band or Realize Band surgery.
There is a period about two weeks after surgery that many people refer to as "bandster hell." During this period you will likely feel hungry and have the desire to eat and drink as you did before the surgery. Many people feel as if the procedure didn't work and become discouraged. "Bandster hell" lasts until you get your first fill, which is usually about four to six weeks after your surgery. Fills will also become part of your new life. These are painless, quick adjustments during which your surgeon tightens the band by adding fluid to further restrict food intake.
After Lap-Band, you may not be able to eat the same foods you used to at the same times of day or in the same amounts, and this can result in nutritional shortfalls. Your bariatric surgeon should discuss these risks and monitor for their development. Any nutritional deficits present before or after your surgery must be addressed with proper, personalized supplementation. Many people who had Lap-Band surgery take a multivitamin and supplements of calcium and iron. Several studies have shown that people who undergo bariatric surgery are at an increased risk of developing brittle bones, sometimes resulting in fractures, which is why supplemental calcium along with regular monitoring is needed. Many individuals actually have deficiencies before surgery that may be aggravated by decreased nutritional intake after surgery.
You should also see a dietician to help make sure you are getting all the nutrients you need despite your shrinking stomach size.
You will need to eat slowly, take small bites and avoid overeating as well as eating and drinking at the same time after surgery. You will learn very quickly that not following this advice may cause side effects such as nausea, excessive vomiting, ulceration and irritated stomach tissue.
Other Recovery Issues
There are also some emotional ups and downs that may occur during your recovery. It can be hard to get used to your new way of eating, and you may find differences in how people relate to you. This is normal. Online or local support groups can help you cope. You can also send a Lap-Band patient your questions here.
Lap-Band related weight loss is gradual. Most people can lose one to two pounds a week in the first year after the surgery. This rate tends to slow down about 12 to 18 months after your surgery. Lap-Band surgery results in a loss of about 40 percent of excess weight in the first year and 55 percent of excess weight the following year. Fills can help overcome any weight loss plateaus that occur along the way.
As you shed weight, you may find that you have excess skin or hanging flab. Some people choose body contouring surgeries to remove the excess skin and fat, such as arm lift, corset trunkplasty, bra-line back lift or panniculectomy.
Lap-Band recovery is a continuous, evolving process. Learn how to avoid Lap Band risks and enjoy a smooth recovery by consulting a qualified bariatric surgeon.
Further Reading:
About the Reviewer of This Article
John W. Baker, MD, FACS, is past president of the American Society for Metabolic & Bariatric Surgery (ASMBS). He is also an active member of the American College of Surgeons, the International Federation for the Surgery of Obesity and Metabolic Disorders (IFSO) and the American Medical Association. Dr. Baker is the medical director for Baptist Medical Center's Baptist Health Weight Loss Center and the co-director of the hospital's bariatric surgery program in Little Rock, Arkansas. He travels with Operation New Life on mission trips to Honduras, helping with advanced laparoscopic techniques with the attending surgeons and surgical residents at the Hospital Escuela, an affiliate of Honduras Medical School in Tegucigalpa. Dr. Baker graduated from Louisiana State University (LSU)-Shreveport in a six-year accelerated MD program, receiving a Bachelor of Science degree in 1981 and a medical degree from LSU Medical Center-Shreveport in 1983. He completed his internship and residency at LSU Hospital in 1983 and 1988, and also served as chief resident of general surgery.