Lap-Band Surgery Risks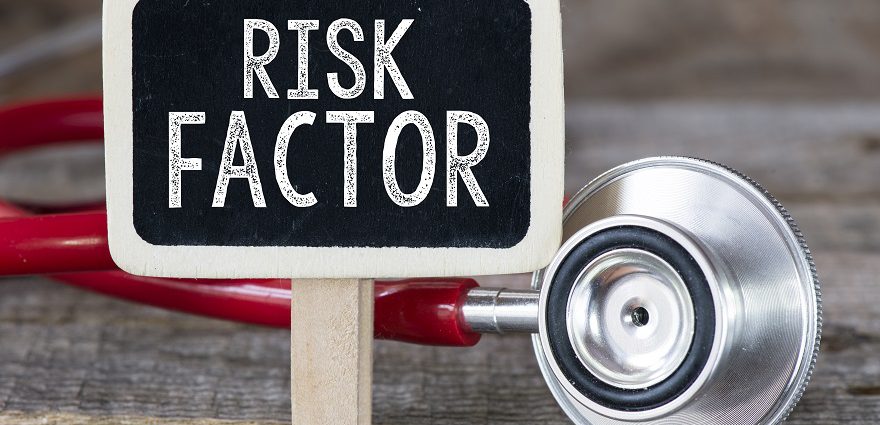 Lap-Band surgery is considered extremely safe, and the weight loss it produces can have substantial health and quality-of-life benefits. However, all surgeries do boast some risks. Risks can be minimized by choosing a qualified bariatric surgeon and following his or her advice before, during and after your Lap Band procedure.
Risks may include:
Anesthesia complications
Bleeding
Infection
Injury to bowel or adjacent structure during surgery
Band slippage (may result from persistent vomiting)
Band erosion into the inside of the stomach
Spontaneous band deflation
Stomach pouch enlargement
Stomach outlet blockage
Switching to an open surgery (if laparoscopy is not successful)
Deep vein thrombosis (a blood clot within a deep vein that can break off and travel through the bloodstream to the lungs)
Death
Certain complications may occur soon after your surgery, while others may occur much further down the road. Long-term Lap-Band complications may include:
Nutritional shortfalls
Gastrointestinal (GI) issues (nausea, vomiting, cramping)
Emotional changes
Addiction swapping
Many people choose to undergo body contouring surgeries such as panniculectomy, arm lift or body lift after massive weight loss, and these surgeries have their own sets of risks and rewards.
Learning How to Eat After Lap-Band Surgery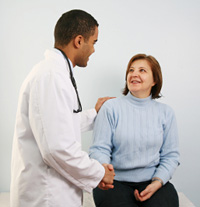 After surgery, you must learn how to eat again. This means eating very slowly and chewing your food thoroughly. It is also recommended that you not eat and drink at the same time, as you will quickly become too full. You should eat three or four small meals throughout the day, and you should stop eating once you begin to feel full. Failure to follow this advice can result in nausea, vomiting, heartburn and other Gl side effects. Expect some trial and error when you first start out on this lifelong journey.
It is important that you remain in close contact with your bariatric team and be monitored long term by your internist or team for nutritional deficits. You may need to take supplements of important vitamins and minerals, including calcium. The best way to avoid nutritional deficiencies and many other Lap Band risks is to be proactive.
Many people may be tempted to undergo Lap-Band surgery outside of the country, where it can be less costly. You should research your surgeon's qualifications carefully and arrange for postoperative follow-up care before leaving the country. Travel may increase your risk of certain complications. Follow-up, including regular fills, may also be difficult.
Emotional Upheaval
As you start losing weight (or possibly even before weight loss occurs), you may experience some emotional changes. You will also see differences in how people — even friends — react to the new-and-improved you. This will take some getting used to. Reaching out to others who have had bariatric surgery may help you get through this tough time.
Some people may also experience a phenomenon known as "addiction swapping" after bariatric surgery. Food may have had a central role in your life before Lap-Band surgery. Without it, you may feel empty and turn to other substances and behaviors to fill this void, including nicotine, alcohol, illegal drugs or gambling. Regular follow-up with your bariatric team, including a psychologist, can help you stay on your path and identify any warning signs of this troublesome behavior early. Psychological evaluation and counseling before your surgery may help identify risk factors for post-surgical self-image, self-esteem, eating disorder or addiction swapping issues.
Reap the Rewards
The payoffs in terms of renewed energy, vitality and improvements in obesity-related conditions (including high blood pressure and diabetes) more than balance out the risks associated with the surgery.
The best way to minimize any Lap Band risks and ensure a smooth Lap-Band recovery is to remain in close contact with your bariatric surgeon and his or her team, attend support groups, exercise and start living healthier now. Start cultivating that relationship now by finding the right surgeon for you.
Further Reading:
About the Reviewer of This Article
John W. Baker, MD, FACS, is past president of the American Society for Metabolic & Bariatric Surgery (ASMBS). He is also an active member of the American College of Surgeons, the International Federation for the Surgery of Obesity and Metabolic Disorders (IFSO) and the American Medical Association. Dr. Baker is the medical director for Baptist Medical Center's Baptist Health Weight Loss Center and the co-director of the hospital's bariatric surgery program in Little Rock, Arkansas. He travels with Operation New Life on mission trips to Honduras, helping with advanced laparoscopic techniques with the attending surgeons and surgical residents at the Hospital Escuela, an affiliate of Honduras Medical School in Tegucigalpa. Dr. Baker graduated from Louisiana State University (LSU)-Shreveport in a six-year accelerated MD program, receiving a Bachelor of Science degree in 1981 and a medical degree from LSU Medical Center-Shreveport in 1983. He completed his internship and residency at LSU Hospital in 1983 and 1988, and also served as chief resident of general surgery.