Gastric Sleeve Surgery Cost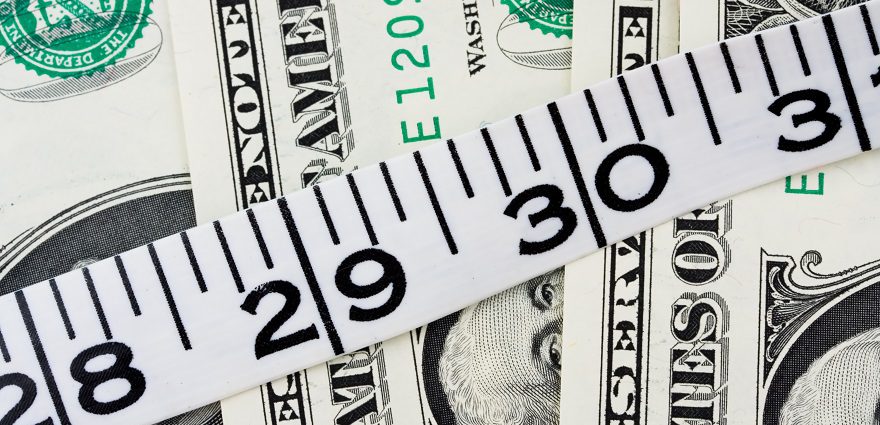 The average cost of gastric sleeve surgery is upward of $10,000. This procedure (also called gastric sleeve resection, sleeve gastrectomy, vertical sleeve gastrectomy, tube gastrectomy and laparoscopic sleeve gastrectomy) is a newer type of bariatric surgery. Inroads are just now being made with regard to coverage of gastric sleeve by insurance providers. In particular, Aetna and United Healthcare now cover sleeve gastrectomy.
Cost Breakdown
The cost of gastric sleeve surgery typically comprises:
Anesthesia fees
The hospital facility fee
The surgeon's fee
Pre-op lab and X-ray fees
Follow-up appointments
Some costs are not included in the initial fee for gastric sleeve. They include:
Post-surgery behavior, exercise and diet counseling, including the cost of vitamins and supplements.
Secondary bariatric surgery procedures, such as gastric bypass or duodenal switch, if the surgery is part of a "staged" approach.
Additional body contouring surgeries to remove excess skin, lift sagging body areas, improve loose muscles or treat fat deposits. Some of these procedures could include body lift, panniculectomy, breast reduction, breast augmentation with implants, breast lift surgery or labiaplasty procedure. In such follow-up plastic surgery procedures, the more skin and fat to be removed, the longer the surgical time requirement and the higher the cost.
Many factors affect the cost of gastric sleeve, including:
Geography. The cost of gastric sleeve surgery is higher in urban areas, such as New York and Philadelphia, because overhead is higher there, and surgeons are in greater demand in more densely populated areas.
Your health plan.
Whether your surgeon or hospital is an in-network provider.
Whether your procedure is done on an in-patient (overnight) or out-patient (same-day discharge) basis.
What to Ask Your Bariatric Surgeon
What is the cost?
What does the cost of vertical sleeve gastrectomy include? Some bariatric surgeons will quote one all-encompassing price, while others will quote the surgery cost only and not take into account pre-op tests, hospital charges, follow-up care and counseling.
How much will the secondary bariatric surgery cost if I should need another surgery?
Will I get a discount on the second bariatric surgery?
Will my insurer cover all or part of the surgery cost?
Will my insurer cover the cost of complications or re-operations after gastric sleeve surgery?
Do you offer patient financing plans to help with gastric sleeve cost?
Further Reading: