Gastric Sleeve Surgery Risks and Complications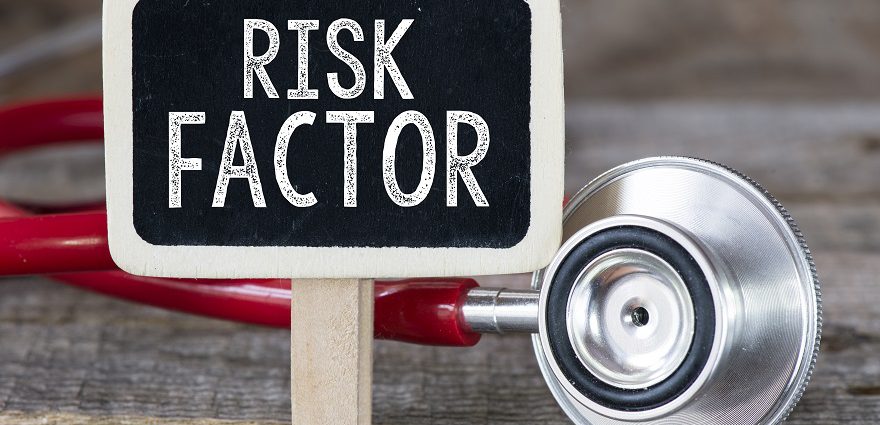 Gastric sleeve surgery has its share of potential risks and complications. These risks must be weighed against the potential benefits of gastric sleeve surgery in minimizing the health risks associated with obesity, including diabetes, cardiovascular disease, arthritis and certain types of cancer.
Still, a decision to undergo gastric sleeve surgery should be made after serious consideration of the risks it poses as well as consideration of how the surgery will affect your life and lifestyle. Your bariatric surgeon should discuss gastric sleeve as well as other procedure choices, along with the risks and benefits of each, during your consultation. Your family members should also be part of these discussions, especially if they are involved in helping you reach your goals. It may be hard for your family to understand why you want surgery to help you with your weight and other medical problems, and they will likely need some reassurance that you are making a good decision.
Some gastric sleeve surgery risks include:
Leakage from staple lines
Infection
Bleeding
Death
Gastric sleeve as a standalone procedure is a relatively new weight loss surgery. Long-term data is not yet available, and as a result, some of the long-term risks and benefits are not known.
Understanding Gastric Sleeve
This surgery was initially used as the first part of a two-part procedure called a duodenal switch, which includes a bypass. In certain cases it was not possible to perform both steps of the procedure at once, so people had the first part (the gastric sleeve) and came back later for the second part (the bypass). Gradually, surgeons realized that these people who had just the first part lost a significant amount of weight and sometimes did not need the second part. As a result, surgeons began recommending the two-part procedure to people in a high body mass index category while recommending gastric sleeve to others. The sleeve as a standalone procedure is most effective in patients who are similar in body weight to those who are considering an adjustable gastric band surgery with the Lap Band or Realize Band.
Any person who chooses a sleeve can go on to have the bypass if they don't lose as much weight as they need to. Others undergo both at the same time (i.e., duodenal switch). Duodenal switch is usually offered to people who are considering gastric bypass; or who have so much weight to lose or such severe diabetes that they need the most effective operation.
Gastric sleeve surgery is now increasingly offered as a standalone, primary weight loss procedure. Before you and your doctor decide what procedure is best for you, it is important that you understand the risks and benefits of all the procedures.
Additional Risks and Benefits
All surgeries have some risk, including gastric sleeve surgery. General risks associated with any surgery include the risk of developing a blood clot in the legs or lungs, pneumonia and death. These risks can occur in the first 30 to 90 days after surgery. They can be minimized, in part, by walking frequently, breathing deeply and staying well hydrated.
Other gastric sleeve risks that can occur well after your surgery include weight regain, heartburn and vitamin deficiencies.
Some patients who lose a substantial amount of weight experience emotional and social changes. Many bariatric teams include a psychologist to pre-screen individuals and determine their risk for developing disordered eating or other emotional problems. Dramatic weight loss will affect your interaction with friends and coworkers. Some may be supportive; others may not be. You may also have to make changes to how you live your life, including what you eat, when you eat, how you eat and what you do in your free time. These changes can be liberating, but they can also be frightening. Support groups are a good place to discuss these emotions.
Massive weight loss following gastric sleeve may result in excess skin or flab. Body contouring surgeries such as arm lift, corset trunkplasty, bra-line back lift or panniculectomy can help eliminate the extra tissues. Each of these procedures has its own set of risks and benefits that should be discussed with a board-certified plastic surgeon who has extensive experience working with post-bariatric surgery patients.
In addition to these risks, advocates of the sleeve surgery say it also has some distinct benefits. The part of the stomach that is removed during this surgery may be responsible for producing hormones that cause hunger. Specifically, gastric sleeve may reduce levels of ghrelin, the "go" hormone that tells your body it's hungry, thus reducing your appetite and aiding weight loss. You can still get "dumping syndrome" when you eat foods that are high in carbohydrates because the sleeve promotes the delivery of nutrients very quickly into the small intestine, causing another hormone, GLP1, to spike. This provides a very potent "I'm full" signal to the brain, but it can also cause some of the symptoms of dumping syndrome, which include nausea, vomiting, diarrhea, dizziness and rapid heart rate.
Finding the Right Bariatric Surgeon
No bariatric surgery is a magic bullet, including gastric sleeve. It is the first step on your journey to a new, healthier you. This is not an easy road to travel, but your bariatric team can help monitor for complications and set you up for success. The best way to minimize your risks, ensure a smooth gastric sleeve recovery and maximize your satisfaction with your results is to choose an experienced bariatric surgeon who is affiliated with a top-notch surgical center, such as one that is approved by the American Society for Metabolic and Bariatric Surgery or American College of Surgeons.
Further Reading: