Bra Line Back Lift Surgery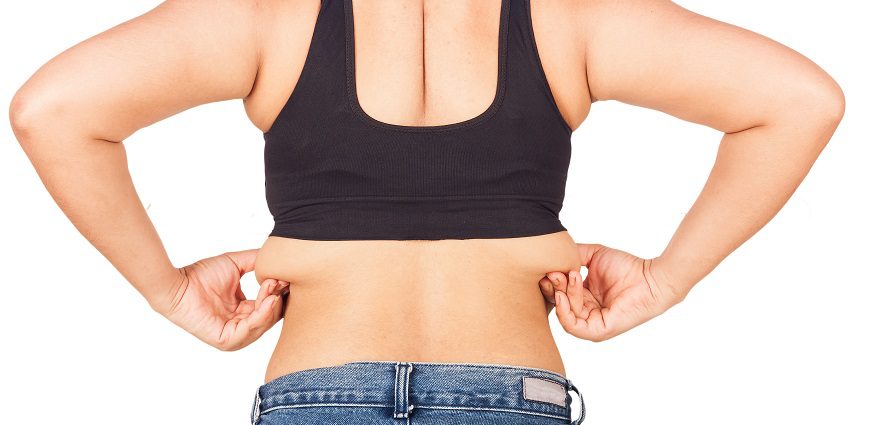 It's been a year since your bariatric surgery and the weight loss has been nothing short of extraordinary. Your friends hardly recognize you. You have had a few body contouring procedures, such as a panniculectomy or corset trunkplasty, to remove excess skin and lift sagging body areas, but one problem remains: You just can't seem to get rid of that back fat roll, or rolls, above or below your bra line.
To the rescue: a new bra-line back lift procedure that removes these unsightly bulges while hiding the scar under the bra line.
Candidates
You may be an appropriate candidate for the bra-line back lift if you have sagging skin that is a result of advancing age, sun exposure or substantial weight loss. It's not only for women, but men are less likely to have such back fat rolls. Men who have lost a significant amount of weight may benefit from the procedure.
Preparation
You will receive a list of instructions on what you can eat and drink in the days before you undergo the procedure. Your plastic surgeon should address quitting smoking a month before your procedure because smoking greatly increases the risks of and delays healing after any surgery.
Aspirin, nonsteroidal anti-inflammatory drugs, and other medications, vitamins and supplements may increase the risk of bleeding. Your surgeon will likely tell you to stop taking such medications before your surgery to minimize this risk.
Women should wear a bathing suit or bra so the surgeon can mark up the area where he or she will operate. These markings outline the patient's bra and highlight the excess back tissue to be removed.
Most bra-line back lift surgeons use general anesthesia. The whole operation lasts about 60 minutes. To perform the surgery, your surgeon will cut across your back and get rid of the back rolls. He or she will then attach the skin that remains.
Benefits include a hidden bra-line scar, improved appearance, improved self-esteem and immediate results.
Risks include scars across the back. In addition, there are anesthesia risks as well as risks of bleeding, infection and death.
Aftercare
Research shows that women are happy with the results of the bra-line back lift and that it is a relatively safe procedure. You should not exercise; lift heavy items; flex from the waist and thorax area, which is between the neck and the diaphragm; or lift your arms higher than your head. It is typically okay to start exercising two weeks after the procedure assuming you are not in pain. While you can wear any bra or garment within a week's time, most women choose a bra with a wide strap. It's a good idea to avoid getting the surgical area wet in a bath, hot tub, or by swimming. You can take a shower the day after your surgery.
Cost
The cost of the bra-line back lift ranges from $7,500 to $10,000. Insurance rarely foots the bill for this procedure. Cosmetic procedures are seldom covered by any medical insurance. For example, dental insurance does not offset the cost of porcelain veneers or whitening. If the plastic surgery cost is difficult for you, ask your doctor about payment plans and medical finance options.
Choosing a Qualified Surgeon
The bra-line back lift is a new surgery. Deciding on a plastic surgeon with experience is the best way to ensure optimal results. In general, surgeons who are board certified by the American Board of Plastic Surgery are well-versed on the newest surgeries. You can ask your surgeon about other common procedures performed after massive weight loss, including arm lift, thigh lift and breast reduction.
About the Reviewer of This Article
Joseph P. Hunstad, M.D., F.A.C.S., is a pioneer of the Bra-Line Back Lift. He is the President of the Hunstad Center for Cosmetic Plastic Surgery PA in Charlotte, N.C.
Dr. Hunstad is the past President of the North Carolina Society of Plastic Surgeons, past President-Elect of the Lipoplasty Society of North America, and is on the Board of Directors of the Body Contour Research Foundation. He is certified by the American Board of Plastic Surgery and is a Fellow of the American College of Surgeons. He is a member of the International Consortium of Aesthetic Plastic Surgeons, the International Society for Aesthetic Plastic Surgery, the American Society for Aesthetic Plastic Surgery, the American Society of Plastic Surgeons, the North Carolina Society of Plastic Surgeons, the Southeastern Society of Plastic and Reconstructive Surgeons, the North Carolina Medical Society, the American Medical Association, and the Mecklenburg County Medical Society. Dr. Hunstad has published more than 40 plastic surgery articles concerning body contouring and face lifts, and numerous chapters in plastic surgery textbooks. For more information on Dr. Hunstad, visitwww.hunstadcenter.com
Source:
Hunstad JP. Repta R. Bra-line back lift, Plastic and Reconstructive Surgery. 2008, 122:1225-1228