Weight Loss Surgery Preparation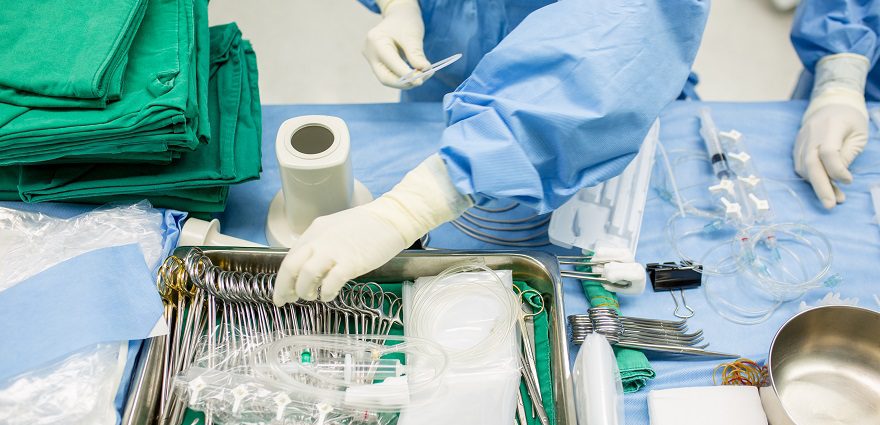 Preparing for weight loss surgery involves evaluations and recommendations by several health care professionals. They may include a bariatric physician, a bariatric surgeon, a nutritionist and a psychologist. This team works together to develop a comprehensive treatment plan.
Let's assume that you have a good understanding by now of the treatment plan that is best for you. Your bariatric surgeon has reviewed the procedures with you (gastric bypass, Lap-Band and/or gastric sleeve surgery). You have jointly decided on the best surgical procedure for your particular situation, taking into account the risks, the life-changing effects you can expect afterward and whether the procedure will be covered by your insurance, such as Medicare.
You should have discussed also how well accepted the procedure is. For example, many payors, such as Medicare, consider gastric sleeve resection an experimental technique and don't offer reimbursement for it.
Weight loss surgery involves many other details. It's easy to forget the "small stuff." The following preoperative and postoperative tips are meant to provide the details that can make life easier before and after your weight loss surgery.
Your Consultation
1. Bring to the appointment a list of prescription pharmaceuticals, over-the-counter drugs and herbal or vitamin supplements you are taking.
2. Prepare to review your medical history, providing the names and phone numbers of physicians you are seeing or have seen recently.
3. Tell your surgeon about any anesthesia complications that you or a family member has experienced. For example, some people may inhale food or liquids into their lungs as a result of the suppression of the normal throat reflexes that general anesthesia can cause. This is one of the reasons your surgeon will tell you to avoid eating and drinking within a certain period of time before surgery.
4. Obtain directions to the surgical facility.
5. Request a list of preoperative and postoperative instructions, which can include:
discontinuation of certain medications
showering recommendations
a list of medications that must be taken before the procedure
when to stop eating and drinking before the procedure
a list of supplies that you will need after the procedure
which medications should be crushed after surgery and which can be taken whole
6. Find out what kind of support the surgeon's practice offers throughout recovery.
7. Request emergency contact phone numbers.
8. Request information about support groups for assistance before and after the procedure.
Medications
Medications you are taking may interact with bariatric surgery or with medications that your surgeon will prescribe before and after your procedure. Be sure to tell your surgeon about any medications you are taking or plan to take throughout recovery. Vitamins, minerals and herbs can also interact with medications, so tell your surgeon about them as well.
Here are some examples of how surgery and surgery-related medications can interact with normal medications or food supplements:
Aspirin, Coumadin, Plavix and vitamin E can increase the risk of bleeding at the time of surgery.
Estrogen hormone medications such as birth control pills can increase the risk of blood clots.
After surgery, your stomach or the outlet of your new stomach will be smaller. Pills may irritate your new stomach pouch and cause nausea or pain, so you may be asked to crush your tablets for several weeks. You should check with your surgeon about which pills to crush and for how long. Some medications can't be crushed because they are "sustained release" and may need to be changed to a non-sustained release form.
In the Weeks and Days Before Your Procedure
1. Purchase any supplies that you will need for recovery.
2. Follow your surgeon's instructions regarding medications.
3. Recruit an "escort" — a close friend or relative — who can drive you home after surgery and possibly stay with you for several days afterward. The after-effects of anesthesia will likely impair your ability to drive and perform normal functions such as meal preparation, personal hygiene and even walking. You may also need emotional support as your incisions heal and you become accustomed to your new body.
4. Fill any postoperative prescriptions.
5. Stop smoking for at least 30 days before bariatric surgery. Smoking can make the lungs more sensitive during surgery and may possibly lead to pneumonia. Smoking can also slow the healing process by narrowing the blood vessels and thus restricting the flow of blood to the healing sites. Many surgeons will not operate on patients if evidence exists that they are smokers and even go so far as to require blood or urine testing for nicotine levels before surgery.
6. Inform your surgeon if you become sick the day before surgery.
7. Refrain from alcohol use for at least 48 hours before bariatric surgery.
8. Have a support group in place to help with your aftercare needs.
The Night Before Your Procedure
1. Pack your bag with any personal items you might need.
2. Remove credit cards and other valuable items from your wallet or purse.
3. Leave all jewelry at home.
4. Bring a container to hold your eyeglasses or contact lenses.
5. Bring comfortable clothes to wear after the procedure.
6. Bring these documents if you have them: insurance card and medical power of attorney, advance directive or living will. A medical power of attorney gives someone you trust the legal authority to act on your behalf regarding health care decisions if you ever become incapacitated or unable to communicate. An advance directive lets you provide guidance for medical decisions, such as the termination of life support, in case you become incompetent to make such decisions. A living will is a type of advance directive in which you request to be allowed to die rather than be kept alive by artificial means beyond a reasonable expectation of recovery.
7. Bring all educational materials that your surgeon and nutritionist gave you. This often contains information and instructions about postoperative care.
8. Follow your bariatric surgeon's instructions regarding avoidance of eating and drinking before surgery.
The Day of Your Procedure
1. You will receive a list of discharge instructions, as well as medication instructions.
2. You will receive emergency contact information.
3. Be certain to have someone stay with you for the amount of time that your surgeon recommends.
Please note: These lists do not replace the advice of a qualified bariatric surgeon. But they can serve as reminders about what to ask your surgeon and how to be better prepared for your weight loss surgery. Taking the time to prepare for bariatric surgery can reduce your risk of complications, as well as make your recovery more comfortable and stress-free.