Transoral Gastroplasty (Toga)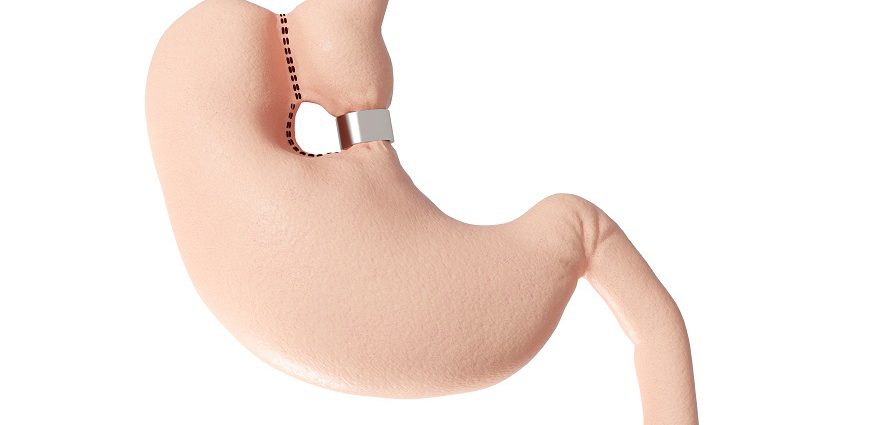 FDA Update on TOGA: Clinical trials did not reach set targets. Research and development was halted indefinitely.
Transoral gastroplasty is part of a new incisionless weight loss surgery movement that uses natural orifices (like the mouth) to perform surgery instead of cuts and slits in the skin.
Although stomach stapling has been around for a while, what makes Toga so innovative is that no cutting occurs. Instead, your bariatric surgeon inserts the stapler down your throat and staples your stomach from the inside.
Transoral gastroplasty is part of a new movement in surgery that uses natural orifices (like the mouth) to perform surgery instead of cuts and slits in the skin.
Over the past two to three years, more than 100 people in Mexico and Europe have had the Toga procedure and have lost about 40 percent of their excess body weight after one year. By contrast, people who undergo gastric bypass lose slightly more weight, but it's a trade-off, as transoral gastroplasty may be less risky and painful than traditional gastric bypass surgery.
Toga Procedure
The Toga System for transoral gastroplasty is being developed by Satiety, Inc., a medical device company based in Palo Alto, Calif. The system comprises a set of flexible devices designed to be inserted through the mouth into the stomach to staple the stomach. The company is now conducting clinical trials with the hope of filing for FDA approval in the future.
The Toga procedure is performed under general anesthesia and takes roughly one to two hours to complete. Per the standard safety protocol, you are placed on a respirator to help regulate your breathing during the surgery.
Flash version 9,0 or greater is required
You have no flash plugin installed
Click here to download latest version
Once you have been sedated and are breathing comfortably, the stapler is inserted into your mouth and fed through to your stomach. Your bariatric surgeon will then insert an endoscope (flexible camera) into your stomach to be able to see during the procedure.
He or she will inflate your stomach with air or carbon dioxide to create enough space to staple from the inside, creating a small pouch. As food enters the stomach, it goes into this 4 inch tube or sleeve, allowing you to feel fuller faster. Put another way: the normally football-sized stomach is reduced to the size of a golf ball.
Traditional gastric bypass surgery is also performed using staples to divide (bifurcate) the stomach, but in that procedure the surgeon inserts the stapler through incisions in the abdomen.
Toga Candidates
Right now, the Toga procedure is not FDA-approved and is available only through clinical trials to those who qualify. People with a body mass index (BMI) of 35 to 55 may be eligible for transoral gastroplasty. Determined by height and weight, BMI is a measure of your total body fat. For adults, a BMI of 30 or above is considered obese.
People interested in the study must have been obese for at least two and a half years, been at a stable weight the year before their first visit to the bariatric surgeon and be between the ages of 18 and 60. In addition, people who wish to participate in the Toga study must have failed multiple diet and exercise programs.
As in all clinical trials, prospective participants must understand the risks of the procedure and agree to return for follow-up visits. They must also complete all required testing and diet and behavior modification counseling, commit to prolonged lifestyle changes and comply with the significant dietary restrictions that the procedure requires.
Your eligibility for the Toga procedure can be affected by a number of pre-existing conditions, including a history of cancer, inflammatory disease in the gastrointestinal tract and other ailments. Your surgeon will review these factors with you if you are considering participation in a trial of transoral gastroplasty.
What to Do Before Toga
Before transoral gastroplasty, you must quit smoking. Smoking increases the risk for infections, pneumonia, blood clots, ulcers in the newly created sleeve and other life-threatening complications after surgery.
Ideally, smoking cessation should be permanent; however, you must quit for at least one month before and one month after the Toga surgery. Talk to your surgeon about the various tools that are available to help you quit. Certain nicotine replacement products are available over-the-counter or with a prescription.
Nicotine patches and other nicotine replacement systems can't be used immediately before or during the Toga procedure because they cause some of the same problems as smoking. It's important to tell your bariatric surgeon if you are using any nicotine replacement products.
Drugs such as bupropion (Zyban) and varenicline tartrate (Chantix) are non-nicotine pills that may help you quit smoking before bariatric surgery. Talk to your doctor about a prescription. Also, hypnotherapy and acupuncture may help some people quit smoking. Acupuncture involves placing extremely thin needles into the skin at specific points on the body to help curb the desire to smoke.
Your surgeon may require you to go on a special diet in the week(s) before the procedure. You will likely be given a list of pre-operative instructions before your Toga procedure.
What to Expect After Toga Procedure
Most people who have transoral gastroplasty stay in the hospital overnight for observation. By contrast, people who have gastric bypass tend to spend two to three days in the hospital; those who opt for the laparoscopic gastric bypass procedure spend one to two days there.
Following transoral gastroplasty, you may experience vomiting, pain, nausea and difficulty or pain when swallowing. These symptoms are transient and should subside quickly.
Bariatric surgeries like the Toga procedure have the potential to improve your quality of life. But in order to reap the life-changing benefits, you must adhere to certain guidelines. In the first month after undergoing the Toga surgery, you must stick to a liquid and/or soft diet so the new sleeve in your stomach can heal. Going forward, eating a balanced diet with enough protein and nutrients to accommodate your new, smaller stomach can be an issue with the Toga procedure.
Aftercare typically includes a dietary plan, regular exercise, behavioral-modification therapy and vitamin supplements, including a daily multivitamin and calcium. The dietary restrictions with transoral gastroplasty are similar to those of gastric bypassand other bariatric surgeries. You will likely be told not to drink a lot of liquid calories, as this can fill you up too fast. And your surgeon will probably encourage you to eat solid proteins such as meat, fish and chicken.
Talking to a dietician can help with meal planning and stave off malnutrition. The Toga procedure does not involve bypassing sections of the intestines. As a result, serious vitamin malabsorption and dumping syndrome should not be a problem. Dumping syndrome occurs when the undigested stomach contents are "dumped" into your small intestine too quickly. It is marked by abdominal cramps and nausea.
Toga Procedure Risks and Complications
As with any surgery, the Toga Procedure has certain risks and complications. For starters, the use of general anesthesia poses risks that can include aspiration, changes in blood pressure, heart attack and stroke. If you are in good health, these risks are minimal.
Another risk with the Toga procedure involves the stomach staple itself. If the staples fail, the stomach opens into its original shape. Leakage is not a risk with transoral gastroplasty, as the stomach has not been cut, but there is a risk of infection.
The hope is that transoral gastroplasty will prove to be a safer operation than gastric bypass because there are no incisions. Ideally, this means a shorter hospital stay, less pain, no scars and less likelihood of complications such as incision hernias) and incision-related internal injuries to the bowel, liver or spleen.
Toga Surgery Cost
Currently the Toga procedure is available only as part of a clinical trial. Therefore, no Toga surgery cost information is available yet.
About the Reviewer of This Article
Brad E. Snyder, MD, is an assistant professor of surgery at the University of Texas Medical School at Houston and the director of clinical research for the Minimally Invasive Surgeons of Texas. He is certified by the American Board of Surgery. Dr. Snyder is an associate fellow of the American College of Surgeons and a member of the Harris County Medical Society, the Texas Medical Association and the Houston Surgical Society. He received his undergraduate degree at the University of New Orleans in Louisiana and his medical degree at Louisiana State University Health Science Center in Shreveport. Dr. Snyder completed his general surgery residency at Louisiana State University Health Science Center and a fellowship in minimally invasive and bariatric surgery at the University of Texas Medical School at Houston. He has published numerous articles in peer-reviewed journals and presents regularly at major medical meetings.