Adjusting to Life After Bariatric Surgery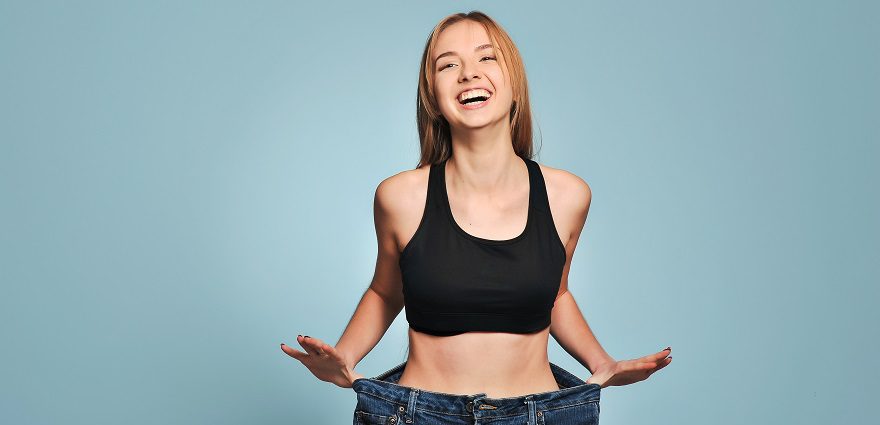 Bariatric surgery can and will change your life, but it's not a quick fix. It takes time to adjust to how you see yourself and how others see you after massive weight loss.
Life after weight loss surgery requires a drastic change in lifestyle, including altering how you eat, what you eat and when you eat because of the changes made to your stomach during your surgery. Your new life after surgery also involves other important changes, such as engaging in regular exercise and potentially undergoing follow-up surgeries to remove excess skin and fat.
The articles in this Consumer Guide give you the skinny on life after bariatric surgery, including what you need to know about follow-up body contouring procedures. It also answers many questions you may have been too timid to ask your doctor, such as when it is okay to become pregnant and whether your sex life will improve after gastric bypass or gastric banding with Lap-Band.
Reading these and other related articles will help you thrive after weight loss surgery.
Arm lift
An arm lift or brachioplasty can help your upper arms go from flabulous to fabulous. The arm lift may be the ideal body contouring procedure for people who have lost a significant amount of weight only to end up with "bat wings."
(Read more about arm lift surgery)
The Body Lift
The body lift can improve the appearance of your abdomen, thighs and buttocks following massive weight loss. If you have been at a stable weight for six months to a year, and are eating a healthful diet and exercising regularly, a body lift may be just what the plastic surgeon ordered.
(Read more about the body lift surgery)
The Bra-Line Back Lift
The bra-line back lift can remove those back fat rolls that fall above or below your bra-line. The best part of this new procedure is that the scar is hidden under your bra-line.
(Read more about bra-line back lift surgery)
Buttock implants
Butt implants can help put some junk back in your trunk, or help firm your rear and reverse the effects of aging on your buttocks. There are many ways to enhance your buttocks today including fat injections and butt lifts.
(Read more about butt implant surgery)
Corset Trunkplasty
One of the newest contouring procedures for the post-bariatric surgery body, corset trunkplasty targets and removes excess skin in both the upper and lower abdominal areas. The corset procedure is designed to create a sleeker torso and can be adapted for both men and women.
(Read more about corset trunkplasty)
Panniculectomy
A panniculectomy removes the unwanted hanging fat and skin in the abdomen that often results from massive weight loss. In some cases, this fat can extend as low as the knees, over the hips and around the back. Unlike the tummy tuck which tightens the abdominal muscles as well, a panniculectomy only removes excess skin and fat.
(Read more about the panniculectomy procedure)
Post-Bariatric Facelift
Many of the surgeries performed after weight loss focus on body contouring; however, the face also can be affected by the dramatic loss of weight associated with bariatric surgery. Post-bariatric surgery is therefore designed to help men and women regain a more natural facial appearance following weight loss surgery. Are you a candidate?
(Read more about post-bariatric facelift surgery)
Post-Bariatric Surgery Care
New guidelines for post-surgery care of bariatric surgery patients are helpful for avoiding some of the most common pitfalls they face, including regaining weight, nutritional deficiencies and health issues in general.
(Read more about post-bariatric surgery care)
Pregnancy After Bariatric Surgery
You may be wondering if it is safe or even possible to become pregnant after weight loss surgery. You are not alone. Almost half of all women who undergo bariatric surgery are of reproductive age (18 to 45). The good news is that it is actually safer to be pregnant after bariatric surgery than it is to be pregnant while still obese, assuming that you wait the requisite amount of time and take the necessary precautions.
(Read more about pregnancy after bariatric weight loss)
Psychological Impact
The emotional changes facing you after a major weight loss are as real as the physical changes. We have some tips to help you get comfortable with the new you as your body changes.
(Read more about emotions after bariatric surgery)
Sex After Bariatric Surgery
Add an improved sex life to the growing list of benefits provided by bariatric surgery. Several new studies show that sex after bariatric surgery is considerably more satisfying.
(Read more about sex after bariatric surgery)
Thigh lift
A thigh lift can reduce the amount of excess skin and fat in the thigh area after massive weight loss. The result? A slim, toned and taut thigh immediately following surgery. There are several different types of thigh lifts which vary by incision patterns.
(Read more about thigh lift surgery)