Consumer Guide to Incision-Free Weight Loss Procedures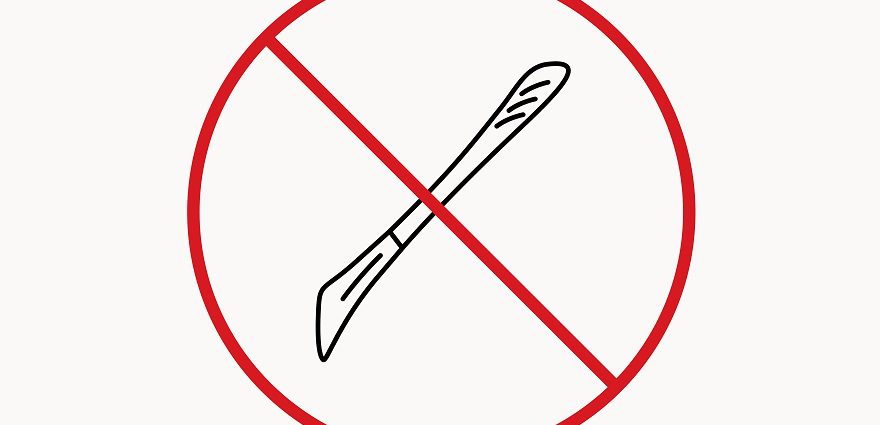 Bariatric surgery without any incisions? It almost sounds too good to be true; but it's not.
Growing numbers of weight loss surgeons are now performing "surgeries" without incisions. As an alternative to incision-based surgery, surgeons are using natural orifices (such as the throat) to insert the tools and equipment they need to help you win the battle against obesity.
While some incision-free procedures are still in their experimental stages, the cutting-edge, cut-free procedures may eventually serve as commonplace alternatives to the more popular weight loss surgeries such as gastric bypass and adjustable gastric banding with Lap-Band or Realize Band.
The Consumer Guide to Incision-Free Weight Loss Procedures is ahead of the curve; providing up-to-date, important information related to this new series of weight loss surgery procedures, including their benefits, risks, availability and cost.
Find out more about:
Gastric Balloon
Gastric balloon is an incision-free, reversible weight loss procedure. It is not currently approved in the U.S, but is available in some parts of Europe, as well as Canada, Australia, Mexico and South America. A deflated soft silicone gastric balloon is inserted into the stomach via the mouth and filled with liquid or air, reducing the amount of food a person can comfortably eat. The balloon can be left in place for up to six months. Once removed, your stomach will return to normal.
(Read more about the gastric balloon procedure.)
Endoluminal (EndoBarrier) Sleeve
The EndoBarrier sleeve is implanted and removed through the mouth without surgery. This sleeve basically lines the upper part of small intestine; mechanically bypassing the duodenum and the first part of the jejunum. Preliminary studies show the surgery results in weight loss and may even help reverse diabetes.
(Read more about the endoluminal sleeve procedure.)
StomaphyX
If you are a part of the 15 to 20 percent of people who have had gastric bypass surgery, but started regaining weight, StomaphyX may be just what the bariatric surgeon ordered. During this revisional procedure, your surgeon basically recreates a stomach pouch similar in size to the one created during your original gastric bypass surgery that has now stretched out. Are you a candidate?
(Read more about the StomaphyX procedure.)
Transoral Gastroplasty (Toga) Surgery
Toga surgery is an experimental, incision-free bariatric surgery that involves the intraoral insertion of a stapler down through the throat and into the stomach. A Toga surgeon then staples a section of the stomach, essentially making it smaller. The new stomach is a thumb-sized tube that holds only a small amount of food. This surgery is no longer offered as clinical studies failed to meet specific endpoints.
(Read more about the Toga surgery procedure.)
Transoral ROSE
Similar to StomaphyX, the transoral ROSE procedure is intended for those who have regained weight after gastric bypass surgery. A transoral ROSE surgeon uses sutures with tissue anchors to create multiple folds around the stoma (stomach outlet) to reign in its diameter. Sutures are then placed with anchors in the stomach pouch to reduce how much it can hold. As a result, your stomach is slower to empty, leaving you feeling fuller, faster and better equipped to shed those unwanted pounds. Is the Rose procedure right for you?
(Read more about the transoral ROSE procedure.)