Gastric Plication Surgery A New Kind of Gastric Sleeve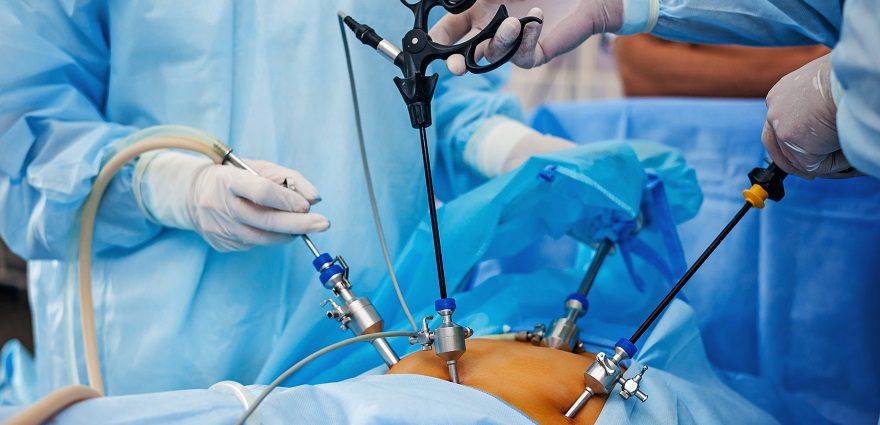 Laparoscopic gastric plication and/or laparoscopic greater curvature plication are minimally invasive investigational weight-loss surgeries.
Gastric plication more than halves the size of your stomach to limit the amount of food you can eat at any one time. This is achieved by folding the stomach wall inward and suturing it in place over a sizing tube. (No cutting, no stapling.) After the stomach is freed from the attachments in the abdomen it is folded and stitched, and the sizing tube is removed.
What is it?
Gastric plication involves sewing one or more large folds in your stomach. Stitches are placed in the stomach to secure the folded stomach wall. This reduces the stomach volume by as much as 70 percent. As such, your stomach can no longer hold the volume of food it used to. You will feel fuller sooner, and this results in weight loss.
How much weight loss? In the very few reports available, most patients lost 40 to 60 percent of their excess body weight during the first year after surgery. As with other procedures that cause massive weight loss, there may also be improvements in many obesity-related conditions. Some may resolve altogether after gastric plication. These include diabetes, high blood pressure, sleep apnea and abnormal cholesterol levels.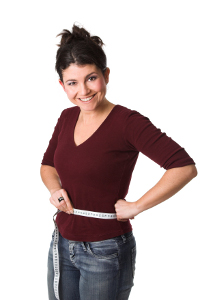 Unlike gastric bypass surgery, there is no stapling involved with gastric plication. No part of the stomach or intestines are cut or removed either. They are just folded from within. Gastric plication can possibly be reversed, but it is thought to be more difficult than reversing gastric banding with Lap Band or the Realize Band. It can also be converted to another procedure down the road. Experts have compared it to sleeve gastrectomy surgery, minus the cutting and stapling of the stomach.
Your surgeon performs gastric plication laparoscopically via five or six tiny incisions in the abdomen. A video camera (laparoscope) and long, thin instruments are placed through these small incisions to allow your surgeon access to your stomach. There is a risk that he or she will have to convert to an open surgery during the procedure.
Are You a Candidiate?
If you have a body mass index (BMI) of greater than 35 with one or more obesity-related conditions such as diabetes, sleep apnea or high blood pressure, you may be a candidate for gastric plication or another bariatric surgery. You may also be a candidate if you have a BMI of 40 or more, even without the presence of any other obesity-related diseases. As it stands, this procedure is considered experimental as a primary weight loss surgery. This means it may only be offered as part of a clinical trial for now. The best and only way to determine which, if any, bariatric surgery is right for you is to schedule a consultation with an experienced weight loss surgeon. He or she will take a thorough weight loss history and discuss all of the alternatives, including gastric plication. Start your search for the right surgeon now.
What to Expect During and After Surgery
Gastric plication takes one to two hours to perform. Many people will stay in the hospital for up to two days after the procedure. You may feel nauseated during the first few days.
Your recovery begins almost immediately after your surgery as you gradually begin to get used to your new way of eating. This starts with a two-week liquid diet that likely will include water, milk, fruit juice and sherbet. The next few weeks will involve thicker liquids such as soup with some vegetables, and eventually you can try yogurts and fruits. After this, you will be able to eat all foods in restricted amounts. In general, the maximum volume is four spoonfuls of food per meal. Most surgeons recommend that you opt for nutritionally dense foods and avoid carbohydrates and fat.
Gastric plication does not cause decreased absorption of nutrients or bypass your intestines. You may still need to take vitamins or minerals after your surgery because you won't be eating as much as you used to, and this can result in a shortfall of important nutrients. Discuss this with your surgeon prior to your surgery, and develop a monitoring plan so you can catch any deficiencies early, should they occur.
What Are the Risks?
All surgeries have risks. When we discuss the risks of any bariatric surgery, they must be compared to the serious risks associated with obesity. Risks include bleeding, blood clots, infection, and injury to other organs. There is also the possibility that your surgeon will need to convert to an open (non-laparoscopic) procedure midstream.
Other risks may include:
Stomach leakage from the fold
Blockage of the stomach from swelling or a fold that is too tight
Stomach expansion, which can cause damage to the sutures
Cost
Gastric plication surgery costs approximately $10,000 to $15,000. Insurers do not cover the cost of this surgery as it is still investigational, Discuss the cost with your surgeon before you book your surgery. If the cost is prohibitive, financing plans may be available.
Further Reading:
About the Reviewer of This Article
Jaime Ponce, MD, FACS, is the President of the American Society for Metabolic and Bariatric Surgery (ASMBS). He is the medical director for the bariatric surgery program at Hamilton Medical Center in Dalton, Georgia, and Memorial Hospital in Chattanooga, Tennessee. Dr. Ponce received his medical degree from ITESM School of Medicine in Monterrey, Mexico. He completed his general surgery residency at East Tennessee State University James H. Quillen College of Medicine in Johnson City, Tennessee. He is currently conducting a clinical trial of gastric plication surgery.