Weight Loss Surgery Insurance Coverage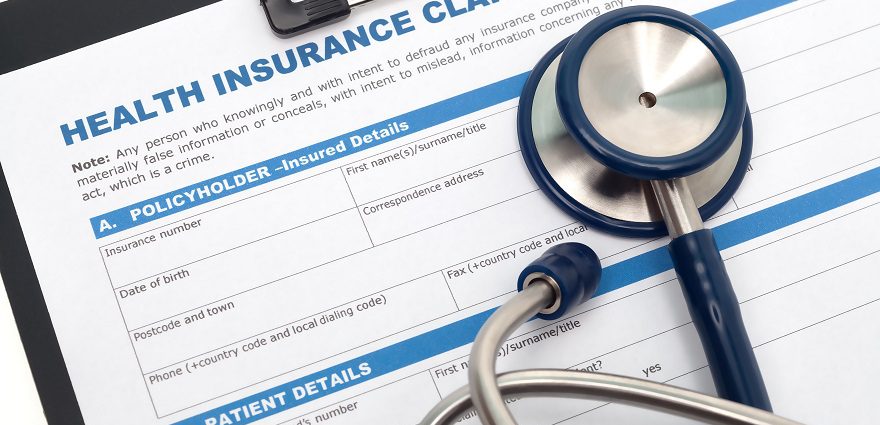 Is weight loss surgery ever covered by insurance? We have the answers to all your pressing questions about weight loss surgery and insurance.
How Much Does Weight Loss Surgery Cost?
The average cost for the gastric bypass procedure ranges from $18,000 to $22,000, while adjustable gastric banding surgery costs anywhere from $17,000 to $30,000. The reason for the difference in cost is that surgery fees tend to be higher in urban areas, such as Boston, New York and other Eastern Seaboard cities. Why? Overhead is higher in those areas, and surgeons are in greater demand in more densely populated areas.
In general, the costs of weight loss surgery comprise anesthesia, the hospital facility and the surgeon's fee. There will also likely be additional costs after surgery, including those associated with diet and fitness plans, behavioral modification therapy and nutritional supplements. And the weight loss surgery is likely not the last surgery you will undergo. After weight loss surgery, many people want additional body contouring surgeries to remove excess skin, lift sagging body areas, improve loose muscles or treat fat deposits. Some of these additional procedures could include a facelift, breast augmentation, breast lift, abdominoplasty or liposuction.
Visit our sister site Consumer Guide to Plastic Surgery to learn more about plastic surgery procedures.
Who Foots the Bill for Weight Loss Surgery?
Insurance coverage for weight loss surgery varies by state and insurance provider. If you are considering weight loss surgery, the first step is to contact your insurance plan to find out if the procedure is covered and what, if any, caveats may exist. Many insurance companies — both public and private — now offer coverage, including gastric bypass insurance.
While some insurers may foot the entire bill, many public or private insurance companies that cover weight loss surgery will pay 80 percent of what is considered the "customary and usual" for the surgery, as determined by the insurance company.
Medicare and Weight Loss Surgery
Recently Medicare, the U.S. government health plan for people 65 or older, announced it will pay for three types of weight loss surgery for patients who are treated in "high-volume centers that achieve low mortality rates."
The three types of surgeries that Medicare will cover are:
The Roux-en-Y bypass. This surgery uses surgical staples to create a small pouch in the stomach, which is connected to the bowel by a piece of the small intestine, bypassing most of the stomach.
Open and laparoscopic biliopancreatic diversions. These surgeries involve surgically bypassing a significant amount of small intestine and diverting digestive juices from the liver and pancreas to the lower part of the intestine.
Laparoscopic adjustable gastric banding. This surgery involves the use of an adjustable band to pinch off a small piece of the stomach.
Medicare Coverage Requirements
Medicare typically requires candidates to participate in a six-month medically supervised weight loss program through their bariatric surgeon or their primary care physician before they will cover the cost of the weight loss surgery. Find out your specific requirements regarding diet history by contacting your local Medicare provider. As it stands, weight loss surgery is an option for Medicare beneficiaries with a body mass index (BMI) of 35, with at least one health problem related to obesity such as heart disease or diabetes. (Are you a candidate? Calculate your BMI.)
Medicare does, however, mandate that the weight loss surgery take place at a specifically certified location.
Many private insurers require a letter of medical necessity from a doctor before they agree to pay for weight loss surgery. Medicare, however, does not require such pre-certification or pre-authorization. A surgeon will submit the claim to Medicare after he or she has performed the surgery on a candidate who has met all the Medicare requirements for weight loss surgery. Some surgeons may ask Medicare patients to sign a contract stating that they will pay for any costs that Medicare does not cover after it processes the claim.
Medicaid and Weight Loss Surgery
Medicaid is the federal government's health care plan for certain low-income individuals and families. Whether Medicaid covers weight loss surgery varies on a state-by-state basis. Some state Medicaid programs are extremely progressive and proactive. For example, the state of Virginia's Medicaid program often refers patients for bariatric surgery.
Private Insurance Companies and Weight Loss Surgery
Many private insurance companies will cover weight loss surgery if your primary care doctor informs them that the surgery is medically necessary. He or she must also provide good medical and other documentation to back this up.
Most insurance companies require a letter of medical necessity from your weight loss surgeon and your primary care physician. The letter should include:
Your height, weight history and BMI
A detailed description of your obesity-related health conditions, including records of treatment. Such conditions may include high blood pressure, diabetes, heart and blood vessel disease, sleep apnea, gastroesophageal reflux, arthritis and high cholesterol.
Your current medications
A detailed description of how the obesity affects your daily activities
A detailed history of past dieting efforts. A number of insurers now require detailed documentation of participation in a physician-supervised diet plan. Most require the submission of at least six months' worth of office notes from the supervising doctor.
A history of exercise programs, along with gym membership documentation
What You Can Do to Get Insurance Coverage
Collect letters and documentation from all health care professionals who have treated you for health conditions related to obesity.
Many insurers also require a nutritional consultation and psychological evaluation. Talk to your surgeon about referrals for such visits.
Your chosen surgeon can be a partner and a resource in your quest to get your insurance carrier to cover your weight loss surgery. Each weight loss surgeon's practice has its own way of managing financial and insurance issues. Someone in the office should be able speak to you about your insurance concerns and questions. Most of these advisors are familiar with the ins and outs of working with specific carriers.
Additionally, many bariatric physicians and plastic surgeons offer payment plans. Many practices are also familiar with medical financing companies and can provide information. The surgeon or a staff member should be able to answer your questions about treatment costs and fitting a payment plan into your budget.
For additional cost and financing information, please read this article on patient financing.
Parting Thoughts on Weight Loss Surgery and Insurance
If the initial attempt to authorize coverage is denied, you can appeal, and you should initiate your appeal immediately. Each insurance company has an appeals process. It is a good idea to familiarize yourself with your plan's policy.
Remember that it makes good financial sense for your insurer to foot the bill for your weight loss surgery. According to the Obesity Action Coalition, the upfront costs of weight loss surgery are paid off in three and a half years, due to hospitalization cost savings. What's more, the cost of drugs for people with diabetes and high blood pressure plummet following weight loss surgery. Many are able to stop taking such medications altogether as their blood sugar and blood pressure return to normal levels after weight loss.
Most insurers do not, however, cover body contouring procedures or the costs of diet and fitness plans, behavioral modification therapy and nutritional supplements that follow weight loss surgery.
Sources:
Obesity Action Coalition website. Fact Sheet: Why it makes sense to provide treatment for obesity through bariatric surgery.
Obesity Action Coalition website. Advocacy news. Medical National Coverage decision.