Post-Bariatric Facelift: What Does it Cost and are You a Candidate?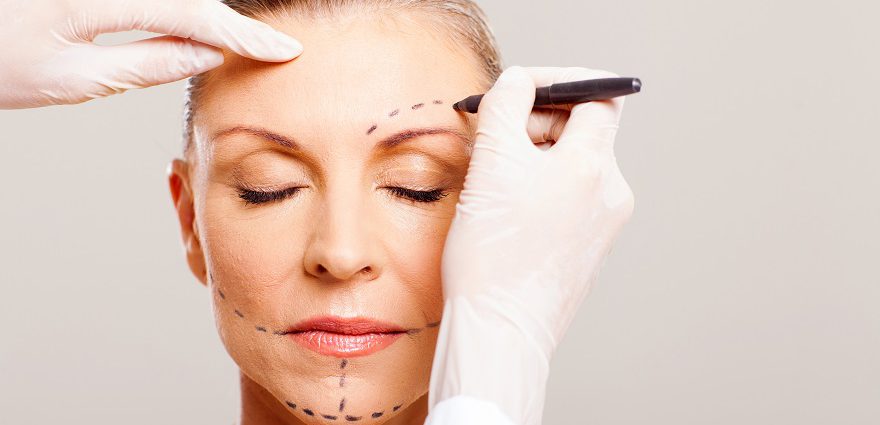 Growing numbers of men and women are opting for bariatric surgeries such as gastric banding with the Lap Band, gastric bypass or gastric sleeve. In many cases, the weight loss surgery is not the last surgery these individuals will undergo.
After massive weight loss, excess skin often remains. There are a number of follow-up procedures that can help address this. Much attention has focused on body contouring procedures, but the face is also an area that may require treatment. Surgeries like post-bariatric facelift can help men and women look as good as they feel following significant weight loss.
Are You a Candidate?
Not everyone needs a postbariatric facelift and/or body contouring procedure after weight loss. The decision depends on how much weight you lost and where you tended to gain weight in the first place. For some people, excess skin on the neck may become loose and sag. This skin can cause more than just cosmetic concerns. It also may cause hygiene issues, skin irritation, pain and infection.
Your bariatric surgeon will likely be able to refer you to a local facial plastic surgeon who has experience performing postbariatric facelifts. Most surgeons will advise you to wait 12 to 18 months after your weight loss surgery before considering any contour procedures. Your weight should be stable before you have any additional aesthetic procedures.
During the consultation, your surgeon will examine your skin quality, and take a thorough medical history. Be as open and upfront as possible with your surgeon about your expectations. You have been through lot with your weight loss surgery and the subsequent lifestyle changes. Make sure you are ready before booking your procedure.
In general, a face and neck lift raises the cheek pads, corrects the jowls, and removes the loose and sagging skin in the neck area. The incisions should be inconspicuous. They are typically placed in front of and behind the ears, and extend into the hair above and behind the ear.
There are some differences between the postbariatric facelift and the traditional facelift. There will likely be more skin removed following dramatic weight loss. The skin also has a lot less laxity relative to the number of wrinkles. Also, the postbariatric facelift procedure is often performed on women much younger than those who opt for facelifts to counteract the effects of aging on the face.
Risks, Recovery and Cost
All surgeries have risks. You are likely healthier now than you were before your bariatric surgery which means that these risks are reduced. In general, facelift risks may include excessive scarring, bleeding and infection. There are also risks associated with anesthesia. Facelift recovery can compromise your ability to eat. Many bariatric surgeries affect the body's ability to absorb essential vitamins and nutrients. Discuss these nutritional issues with your surgeon in advance of your facelift.
Postbariatric facelift cost may range from $7,000 to 15,000 depending on the extent of the surgery and your geographic location. Insurers rarely cover the cost of procedures deemed solely cosmetic. If cost is an issue, ask your surgeon about financing options or payment plans.
(Visit our sister site Consumer Guide to Plastic Surgery to learn more about facelift.)