Gastric Sleeve Recovery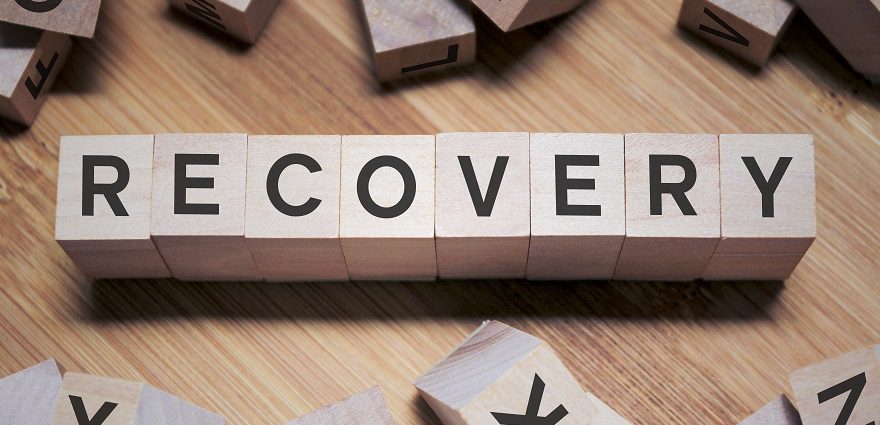 Gastric sleeve recovery is a lifelong process that involves short-term and long-term changes.
Most people spend one or two nights in the hospital or surgical center following gastric sleeve surgery. Your abdomen will likely be sore for several days after the surgery. The pain is similar to doing a bunch of sit-ups when you aren't used to it. Pain medications can help lessen some of this discomfort.
Learning to Eat Again
Relearning how to eat is an important part of the recovery process. Each bariatric surgeon has his or her own program for reintroducing solid foods after weight loss surgery.
You will most likely be placed on a liquid-only diet for the first week after your gastric sleeve surgery. This is followed by two weeks of soft, pureed foods; then you will likely be able to consume solid foods again in small portions. These food plans are critical to allowing the staple lines to heal. When the sleeve is first created, the staple lines are all that are holding the sleeve together. Gradually, over the first six weeks, the tissue heals together. During this time, you want to avoid causing any distention of the sleeve so the staple lines can heal perfectly.
Once back on solid foods, you cannot return to eating the way you used to. In fact, you must completely change how you eat after surgery. These changes should be permanent and may take some getting used to. They include eating very slowly, consuming only small quantities of food at one time, chewing thoroughly and swallowing food only when it is no longer "bulky." It is also not advisable to drink and eat at the same time after surgery because the liquid washes the food through the tube more quickly.
The Importance of Proper Nutrition and Exercise
Gastric sleeve may confer a risk for nutritional deficiencies if you consistently eat foods that lack nutritional value. Although you will absorb nutrients the same way you did prior to surgery, you will not be able to eat as much food and therefore will absorb fewer nutrients. Most programs will advise you to take multivitamins and extra B vitamins daily. It is always a good idea to monitor your health with annual checkups. A registered dietician can help you make healthy food choices. These food experts are usually a part of a good bariatric program.
You should also begin an exercise regimen as soon as you get the all-clear from your surgeon. Making regular physical activity a part of your new life will help maximize all of the positive changes associated with weight loss, including increased energy. It will also decrease your body fat percentage, which will help stave off weight regain. Men should try to have a body fat percent of 20 to 25 percent, and women should aim for 30 to 35 percent.
Your bariatric team, which may include a surgeon, nurse practitioner or physician assistant, dietician, exercise physiologist and psychologist, will work with you to prevent and treat any physical or emotional issues that occur after your surgery. Adjusting to your new life and lifestyle can be challenging. There may be a risk for developing disordered eating and/or weight regain down the road. Keeping in close contact can help your team identify and treat these problems early and minimize any damage they may cause. Support groups can also be helpful.
Follow-Up Surgery
Gastric sleeve may be done as a primary weight loss procedure or as the first part of a staged approach to weight loss. In the latter scenario, gastric sleeve is performed to jumpstart your weight loss process and is then followed by another weight loss surgery, typically a duodenal switch (a type of bypass). Each surgery will involve a separate recovery.
Some people may opt for body contouring surgeries following surgery to get rid of excess skin and fat, which can cause health problems as well as cosmetic concerns. These procedures, such as lower body lift, arm lift or buttock lift, also involve significant recoveries. In addition, they entail added cost, as most are not covered by insurance.

Choosing a qualified bariatric surgeon with experience performing gastric sleeve surgery, carefully following his or her instructions, and knowing what risks and complications to look out for are imperative to a smooth recovery and a successful weight loss journey. Programs that have been reviewed and site-visited by the American Society for Metabolic and Bariatric Surgery or the American College of Surgeons are most likely to have the correct program elements in place, although they do not guarantee a specific outcome.
Finding the Right Surgeon
The decision to undergo weight loss surgery is a major, life-changing step. You may feel anxious at the prospect of placing your health and safety in the hands of someone you don't know. For that reason, Consumer Guide to Bariatric Surgery has assembled a directory of physicians who possess excellent credentials, have extensive experience performing complex bariatric procedures and are held in high esteem by patients and colleagues alike due to their ethical standards, compassionate patient care and superb surgical results. Start you search for the right surgeon now.
Further Reading: