Sponsored Section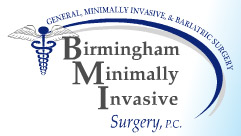 (800) 953-3013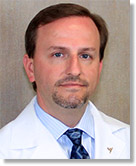 St. Vincent's East
48 Medical Park East Drive, Suite 150
Birmingham, Alabama 35235
St. Vincent's Saint Clair
7063 Veterans Parkway
Pell City, Alabama 35125
Serving patients seeking weight loss surgery in Birmingham, AL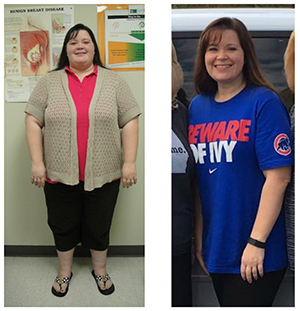 Jay C. Long, MD, is a fellowship-trained, board-certified surgeon specializing in laparoscopic weight loss surgery. Dr. Long understands that obesity is a serious, chronic disease that can have a devastating effect on one's physical and emotional wellbeing, which is why he is committed to providing his Birmingham-area bariatric surgery patients with effective surgical treatments to help them achieve safe, lasting weight loss results. Dr. Long's surgical talent and dedication have been recognized by the American Medical Association, which awarded him its prestigious Physician's Recognition Award.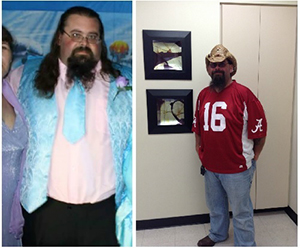 Dr. Long believes patient education is an important part of a successful bariatric surgery practice, which is why he spends ample time consulting with each patient. He performs an array of exams to determine whether the patient is a candidate for weight loss surgery. Dr. Long then explains different bariatric surgery options, including an honest discussion of their benefits and possible complications. He also offers patients complimentary weight loss surgery seminars where they can learn more about these surgical procedures. The goal of this comprehensive pre-surgery consultation process is to empower patients to make informed decisions and to prepare them for bariatric surgery both physically and psychologically.
Dr. Long and his team of medical professionals understand that undergoing weight loss surgery can be a complex, challenging decision. He treats all patients with the utmost compassion and dedication, taking the time to answer all of their questions while attending to all of their needs. Dr. Long also provides long-term support for his patients through regular post-operative meetings and weight loss surgery support groups.
Before

After

Before

After

Before

After

Before

After

Before

After

Before

After

Before

After

Before

After

Before

After

Before

After
Dr. Long specializes in minimally invasive laparoscopic gastric banding (LAP-BAND), gastric bypass, sleeve gastrectomy and revisional weight loss surgery. During a laparoscopic procedure, the surgeon creates several small openings through which a special camera and surgical instruments are inserted in the abdomen. This technique greatly reduces the size of a patient's scars, which in turn decreases swelling, pain and recovery time. In addition, the laparoscopic approach lowers the risks of infection and excessive blood loss.
Dr. Long also specializes in treatment with the ORBERA gastric balloon, a non-surgical weight loss option. The procedure involves temporarily placing the balloon into the stomach and filling it with saline until it is the size of a grapefruit. This causes patients to feel fuller quicker and practice portion control. The ORBERA balloon stays in place for six months, during which patients learn to control food portion sizes and lose weight. The procedure only takes 20 to 30 minutes to complete, and leaves no incisions, stitches or scars. The cost is typically less expensive than more complicated surgeries such as a gastric bypass procedure. Dr. Long provides support groups and seminars to educatepatients on the process and the aftercare.
To start the weight loss journey and learn more about your weight loss options, contact Birmingham Minimally Invasive Surgery, PC at (800) 953-3013.
More about the Team at Birmingham Minimally Invasive Surgery, PC
Jay C. Long, MD, received his Bachelor of Science degree from Tulane University in New Orleans, graduating with honors. He earned his Doctor of Medicine degree from the University of Alabama School of Medicine in Birmingham. Dr. Long completed his general surgery residency at Baptist Medical Center in Birmingham, where he received the Hugh Linder Award for Outstanding Resident. In addition, he completed a specialized fellowship in minimally invasive and bariatric surgery at Methodist Hospital in Houston, Texas. Dr. Long is an active member of numerous renowned professional organizations, including the American Society of Metabolic and Bariatric Surgery, the American College of Surgeons, the Society of American Gastrointestinal and Endoscopic Surgeons, the Society of Laparoendoscopic Surgeons, the Society for Surgery of the Alimentary Tract, the American Medical Association, the Southern Medical Association, the Southwestern Surgical Congress, the Medical Association of the State of Alabama and the Jefferson County Medical Society.