Will Weight Loss Surgery Cure Your Diabetes? A New Scoring System May Have the Answer
Written by Consumer Guide to Bariatric Surgery Last modified on December 20, 2018
Diabetes and obesity travel together. Almost 90 percent of people newly diagnosed with diabetes are overweight or obese, according to the American Diabetes Association. Weight loss surgery can reverse diabetes, but does this occur in everyone or after every type of weight loss surgery? And if so, when can you expect your diabetes to be cured?
To help you answer this important question, researchers from Ben-Gurion University of the Negev in Israel tweaked a standard scoring system called the DiaRem to more accurately predict they chances of diabetes remission after weight loss surgery.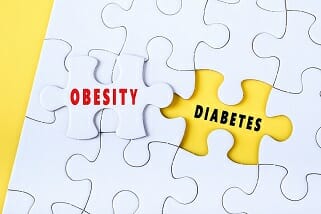 The original DiaRem score took age, body mass index (BMI), diabetes indicators, and treatments into account to predict the chances that type 2 diabetes will be cured after gastric bypass. The Ben-Gurion research team expanded on this by extending the prediction time for diabetes remission from one to five years and including three types of bariatric procedures (gastric bypass, gastric sleeve and gastric banding) instead of just gastric bypass surgery. (The previous DiaRem model was limited to projecting outcomes for only one year after only one type of procedure.)
If you are considering weight loss surgery, your doctor can now plug in the variables and tell you exactly how likely it is that your diabetes will be cured within one-to-five years following any of these three surgeries, removing much of the uncertainty.
Of course, you have to do your part too. Weight loss surgery is not a quick fix. It requires that you make many changes to your lifestyle including how you eat, what you eat and when you eat, because of the changes made to your stomach during your surgery. You will also need to start engaging in regular exercise. All of this will help to reverse diabetes.
Find out how weight loss surgery will affect your diabetes. Contact a bariatric surgeon near you today.