On Trend: Wearables Can You Use a Wearable Activity Tracker?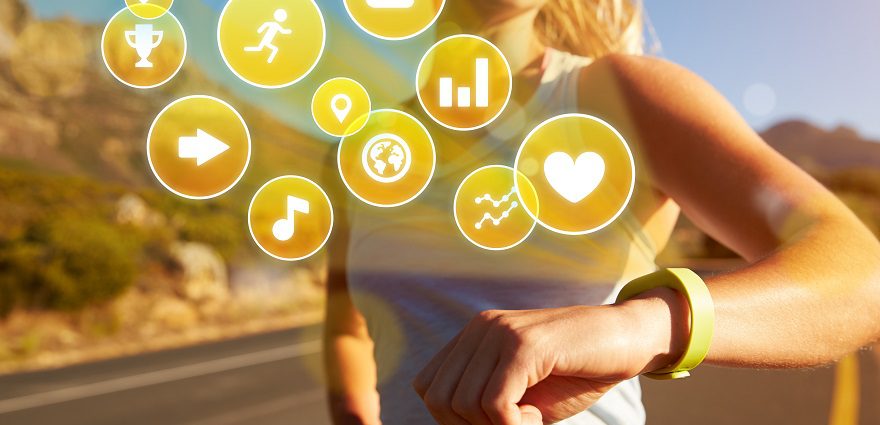 Wearable fitness, nutrition and health trackers are today's must-have accessory. Sleek black, red or orange bands are omnipresent in gyms, spin classes, on the streets and even in the workplace. Hordes of wellness seekers rely on these popular devices to meet and beat their daily goals for steps taken (walking), weight loss and other health measures, and compete with friends, colleagues and family members.
Wearable fitness doesn't stop at bands or bracelets either. Smart watches, socks, headsets and other wearable gadgets are also changing the way we take care of ourselves.
The Many Faces of Wearable Fitness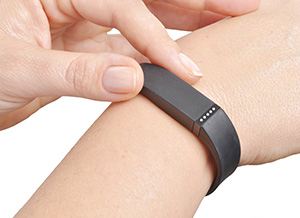 By 2016 wearable wireless medical device sales will reach more than 100 million devices annually, and wearable sports and fitness-related monitoring device sales will reach 80 million, according to ABI Research. That's big business, but should you invest in one of these monitors? And if so, which one should you choose?
From Fit Bit, Nike Fuel Band and Jawbone to the highly anticipated Apple Watch, there are almost too many wearables to name. Prices can vary drastically, though they tend to retail from $50 at the low end to $350+ for the Apple Watch (The most expensive Apple Watches retail for $12,000!). The basic idea is to keep you engaged and active. Most of the monitors will tally the number of steps you take in a day, but some also calculate calories burned, heart rate, hours slept (or not slept) and more. Many include apps, allowing wearers to keep track of the collected health data online and to share it with friends and family for a bit of healthy competition. Some provide advice or tips on how to get more steps or meet other health or fitness goals.
Is Wearable Fitness Right for You?
Will collating your fitness data and knowing this information produce a lasting change in behavior? That really depends on you.
For example, does knowing how many steps you took on Tuesday really make you take more on Wednesday? What about on the Wednesday after that? Only you know what motivates you on a daily basis. The basic idea is that if you're more aware of your dietary and lifestyle habits, you're in a better position to change them for the better.
If you have had weight loss surgery or are trying to lose a significant amount of weight, these devices may help motivate you to make important lifestyle changes.
In terms of selecting the right device for you, all we can suggest is that you shop around. Make sure any purchase fits within your budget, and that whatever device you choose will help you meet your specific goals.