Sponsored Section

888-332-4591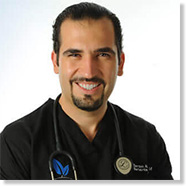 Endohospital
Abasolo #629
Piedras Negras, Mexico
Serving patients seeking bariatric surgery procedures, including gastric sleeve in Piedras Negras, Eagle Pass, Texas, and the surrounding area
Guillermo Alvarez, MD, is a board-certified surgeon who specializes in laparoscopic gastric sleeve surgery. He is currently one of the leading surgeons in Mexico performing this procedure. Dr. Alvarez has undergone extensive weight loss surgery training at medical centers around the world, including France, the United States and Mexico. He has dedicated his career to helping patients overcome obesity and achieve optimal weight loss surgery outcomes that lead to healthier, happier lives. He is frequently asked to lecture on the subject of sleeve gastrectomy surgery both nationally and internationally.
Before

After

Before

After

Before

After

Before

After

Before

After

Before

After
Dr. Alvarez specializes in sleeve gastrectomy and revision bariatric surgery using this surgical method. Gastric sleeve surgery involves the removal of the left side of the stomach and creation of a small stomach pouch in the shape of a sleeve. Gastric sleeve surgery limits food intake as well as hunger sensations because it eliminates the part of the stomach known to produce a hunger-stimulating hormone called Ghrelin. Dr. Alvarez is also adept at performing sleeve gastrectomy on patients who have previously undergone an adjustable gastric band (Lap Band or Realize Band) procedure and are not comfortable with their band due to poor weight loss, high cost of maintenance, or postoperative complications such as band slippage or erosion of the gastric band.
Dr. Alvarez and his outstanding medical team perform vertical sleeve gastrectomy at Clinica de Especialistas Hospital, located just 1 mile from the Eagle Pass, Texas / Piedras Negras, Mexico border. The facility is widely recognized as one of the most advanced in the region and provides patients with 24-hour comprehensive medical care. For patients who are traveling to Mexico to undergo weight loss surgery, Dr. Alvarez and his medical team are happy to assist with travel arrangements and door-to-door transportation. Patients in the hospital are also provided with free Internet access, desktop computers and international phone calls.
To schedule a one-on-one consultation with Dr. Alvarez, inquire about attending an information session, or to learn more about your weight loss surgery options, please contact his office at (888) 332-4591.
More About Guillermo Alvarez, MD
Guillermo Alvarez, MD, completed his medical degree at the Universidad Autonoma de Nuevo Leon in Monterrey, Mexico. He served his general surgery residency at the Christus Muguerza Hospital in Monterrey, where he also underwent advanced laparoscopy training. Dr. Alvarez is associated with the Society of American Gastrointestinal and Endoscopic Surgeons, the American College of Surgeons, the Mexican Association of Endoscopic Surgery and the Mexican Association of General Surgery.