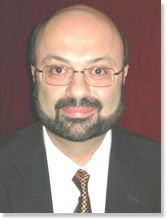 Beverly Hills Weight Loss Clinic
436 North Bedford Drive, Suite 207
Beverly Hills, CA 90210
If you are interested in receiving information on how to be listed in this Weight Loss Surgeon Directory, please call (858) 454-5505 or email us.
About Weight Loss Surgery Procedures in Beverly Hills
Beverly Hills bariatric surgeons are nationally recognized medical professionals who specialize in performing advanced procedures to treat obesity. Among the most effective bariatric surgery treatments offered by Beverly Hills weight loss surgeons are gastric bypass surgery, gastric sleeve surgery and adjustable gastric banding with Lap Band / Realize Band. Some surgeons also offer StomaphyX for former bariatric surgery patients who have regained weight.
Obesity is a serious medical condition that may lead to a range of medical complications, including diabetes and heart disease. It often causes mental and emotional stress, which can result in severe depression, unhappiness and thus a diminished quality of life. To treat this potentially devastating condition, it is essential to schedule a one-on-one consultation with an experienced Beverly Hills bariatric surgeon and develop an individualized treatment plan focused on restoring your physical, emotional and mental health through consistent and successful weight loss.
More About Adjustable Gastric Banding in Beverly Hills
Adjustable gastric banding, among the least invasive bariatric procedures, involves a silicone-filled device known as Lap Band or Realize Band. With the aid of a laparoscope (small camera), the device is inserted around the upper portion of the stomach. The Lap Band / Realize Band device can be adjusted periodically to help patients achieve their weight loss goals. This is accomplished by adding or removing saline to the device via a syringe. Although designed to last a lifetime, the device can also be removed, if necessary. To learn more about adjustable gastric banding or Lap Band cost, please contact your Beverly Hills weight loss surgeon.
Visiting a Beverly Hills Weight Loss Surgeon
Beverly Hills is a world-famous city located in Los Angeles County. Known for its tall palm trees, luxurious homes and beautiful women, it attracts visitors from all over the world. Many travel to Beverly Hills to undergo an elective procedure with a Beverly Hills bariatric surgeon. While recovering in Beverly Hills, postoperative patients often like to relax at a nearby beach or at one of the many luxury resorts in the area. Others may want to explore the city by visiting shopping malls or museums. To learn more about Beverly Hills, please visit the city's official website.
Resources:
If you are interested in receiving information on how to be listed in this Weight Loss Surgeon Directory, please call (858) 454-5505 or email us.