Sponsored Section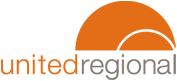 (877) 381-3342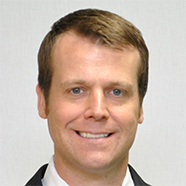 4327 Barnett Rd,
Wichita Falls, TX 76310
Serving patients seeking gastric bypass in Wichita Falls and the surrounding area
Christopher Finnell, MD, is a highly skilled bariatric surgeon on the staff of United Regional in Wichita Falls, Texas. United Regional's Bariatric Surgery Center is accredited by the American College of Surgeons and the American Society for Metabolic and Bariatric Surgery combined accreditation programs, the Metabolic and Bariatric Surgery Accreditation and Quality Improvement Program (MBSAQIP).
Dr. Christopher Finnell of United Regional Solutions offers laparoscopic Roux-en-Y gastric bypass surgery and lap sleeve gastrectomy. Sleeve gastrectomy is a type of weight loss surgery during which a portion of the stomach is removed. The procedure is an excellent treatment option for individuals who are at least 100 pounds over their normal weight and have not responded to diet and exercise regimens. The "sleeve" refers to the new shape of the stomach following surgery. Dr. Finnell performs all bariatric procedures using the laparoscopic technique, which involves four to six small incisions and the use of a small camera (laparoscope) that provides a magnified view of the patient's organs on a television monitor. When compared to open weight loss surgery, the laparoscopic approach leads to lower operative risks, reduced postoperative discomfort and shortened recovery time.
The United Regional Solutions weight loss program is an individually tailored treatment that includes monthly support group meetings and a registered nurse liaison to assist in preoperative education and preparations as well as postoperative care and lifestyle change challenges.
To schedule a one-on-one consultation with Dr. Finnell, and to learn more about your weight loss surgery options, please contact United Regional Solutions at (877)381-3342.
What Do Patients Say About the Surgeons of United Regional Solutions?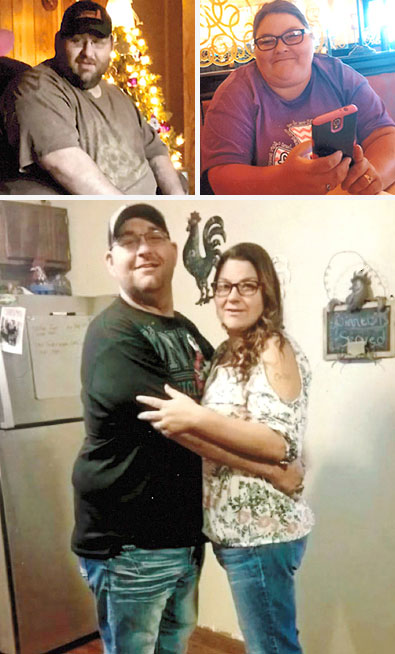 Christy and Jason Lambert had struggled with their weight almost all of their lives. When their weight started affecting their quality of life, that's when they knew they needed to look into weight-loss surgery.
Jason had a lot of health issues. "I had really bad sleep apnea, and I was on medication for high blood pressure, high cholesterol and arthritis," Jason said. "I also had a lot of problems getting up and down stairs, and climbing in and out of my semi-truck. I was always tired and sleepy." Christy also took medication for high blood pressure and had sleep apnea, and couldn't do any fun activities outside with her children.
With everyday life becoming increasingly difficult, Christy and Jason decided to have weight-loss surgery at the same time so that they could support each other through the process of losing weight together. Once this decision was made, they needed to choose a bariatric surgeon.
"A business owner in my hometown spoke very highly of Dr. Chris Finnell with United Regional. Both she and her husband had weight loss surgery performed by Dr. Finnell and had good results," Christy explained. So she and Jason made an appointment with Dr. Finnell.
Dr. Finnell recommended the gastric sleeve for both of them. Dr. Finnell also discussed with them that weight-loss surgery was only a tool to help them be more successful in losing weight and emphasized portion control.
"I think one of the biggest hurdles is adjusting to the amount of food you can eat at one time. Your mind is telling you that you're hungry, but you can only eat four ounces and then you're full," Jason admitted. "Dr. Finnell prepared us for the reality that you have to eat differently; you not only have to change what you eat, but how much you eat as well."
Jason has lost over 150 pounds and Christy has lost over 125 pounds – and are well on their way to accomplishing their goal weights. They both are off all medications and they no longer have sleep apnea.
"The surgery was life-changing," Jason says, "and we're both grateful to Dr. Finnell and his staff for supporting both of us on our weight-loss journey."
More About the Surgeons of United Regional Solutions
Christopher Finnell, MD, obtained his medical degree at the University of Texas Medical School at Houston. He completed his general surgery residency at the University of Tennessee in Memphis. Dr. Finnell continued his training with a fellowship in laparoscopic surgery at Hackensack University Medical Center in New Jersey.