Sponsored Section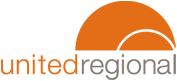 (877) 381-3342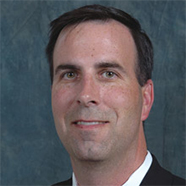 1600 8th Street, 2nd Floor
Wichita Falls, Texas 76301
Serving patients seeking gastric bypass in Wichita Falls and the surrounding area
Brett May, MD, and Christopher Finnell, MD, are highly skilled, board-certified surgeons who together comprise the bariatric team of United Regional Solutions, a certified Bariatric Center of Excellence. Dr. May has trained under the mentorship of nationally recognized leaders in weight loss surgery. Dr. Finnell is a fellowship-trained bariatric surgeon. Together, Drs. May and Finnell bring a combination of comprehensive medical care and the latest, laparoscopic weight loss surgery techniques to a dynamic surgical weight management program that has helped scores of patients overcome obesity and restore their health and quality of life.
The skilled weight loss surgeons of United Regional Solutions offer, laparoscopic Roux-en-Y gastric bypass surgery and lap sleeve gastrectomy. Sleeve gastrectomy is a type of weight loss surgery during which a portion of the stomach is removed. The procedure is an excellent treatment option for individuals who are at least 100 pounds over their normal weight and have not responded to diet and exercise regimens. The "sleeve" refers to the new shape of the stomach following surgery. Drs. May and Finnell perform all bariatric procedures using the laparoscopic technique, which involves four to six small incisions and the use of a small camera (laparoscope) that provides a magnified view of the patient's organs on a television monitor. When compared to open weight loss surgery, the laparoscopic approach leads to lower operative risks, reduced postoperative discomfort and shortened recovery time.
The United Regional Solutions weight loss program is an individually tailored treatment that includes monthly support group meetings and a registered nurse liaison to assist in preoperative education and preparations as well as postoperative care and lifestyle change challenges.
To schedule a one-on-one consultation with Dr. May or Dr. Finnell and learn more about your weight loss surgery options, please contact United Regional Solutions at (877) 381-3342.
What Do Patients Say About the Surgeons of United Regional Solutions?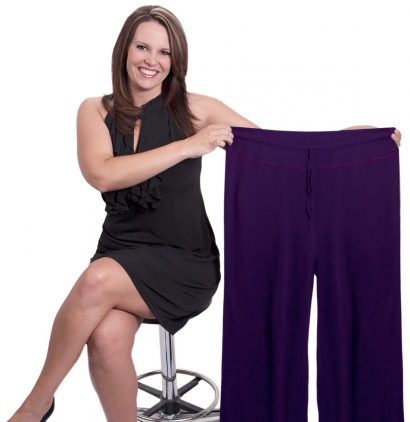 "Since I was 13 years old, I have either been trying a new diet or visiting a diet doctor," says 29-year-old Brittany Ratliff. "And other than my nine months of pregnancy, there has not been a time since, that I haven't been doing something to lose weight." Like so many of us, Ratliff always knew she had to be cautious of what she ate; any slip was an invitation to the weight that she was so desperately trying to keep off. "I knew in the long-term, nothing would last," recalls Ratliff. That was until the Lap Sleeve surgery was introduced as an option to Ratliff; now she is living at a size she is happy with.
Dr. Finnell and his staff took the time to educate Ratliff on all the surgical choices, explained post-surgery expectations and narrowed it down to the procedure that would best fit her individual needs. From that information and her own research, Ratliff evaluated her options and was enthusiastic about her decision to have the Lap Sleeve surgery. "There is only limited after care required, just regular checkups to weigh in every 2 months for the first year, then only annual visits after that. There are no foreign objects left in your body, nothing re-routed, so food and nutrients pass along the same digestive tract, and no food restrictions because the opening to your stomach hasn't changed. The only thing the sleeve does is limit your portion size. The more I learned, the more I became confident this was the best choice for me." Ratliff exclaims.
Ratliff went into surgery weighing 227 pounds. Six months and 64 pounds later, Ratliff feels great about her results thus far. "My biggest problem before surgery was joint pain. I played sports in high school and was very active. As I continued to gain weight I found it hard to even get up and down, much less exercise. Six months after surgery, I can do anything! It's the simple things such as crossing your legs or walking up and down stairs that I notice now. Having more energy and looking great in my clothes makes every day better," Ratliff proudly states. "I feel fantastic! Better than I have ever felt.
Ratliff was very impressed with her experience and the attention given by the staff. "I am so thankful I choose United Regional," she says. "I absolutely love Dr. Finnell and his staff; they have been fantastic through the whole process. Amber, Dr. Finnell's nurse, was very helpful on preparing me for what to expect after surgery. Everyone provided their cell phone numbers so that I could contact them at any time. After surgery, it felt like Dr. Finnell was with me constantly, way more than I expected. He made sure I was safe and comfortable before he released me from the hospital. The day after I came home, he even called to check on me and also provided his cell number if I had questions. It honestly showed me they really cared. I would recommend them to anyone considering weight loss surgery."
Brittany has lost 82 pounds in all. Congratulations Brittany!
More About the Surgeons of United Regional Solutions
Brett May, MD, earned his medical degree at the University of Texas Southwestern Medical School in Dallas. He completed his general surgery residency at Texas A&M Health Science Center/Scott & White Hospital. He has trained under the mentorship of national weight loss surgery leaders. Dr. May specializes in laparoscopic weight loss surgery.
Christopher Finnell, MD, obtained his medical degree at the University of Texas Medical School at Houston. He completed his general surgery residency at the University of Tennessee in Memphis. Dr. Finnell continued his training with a fellowship in laparoscopic surgery at Hackensack University Medical Center in New Jersey. He specialized in laparoscopic bypass and Lap Band surgery.