Medical Weight Loss – Is it Right for You?
Written by Wendy Scinta, MD Last modified on March 1, 2019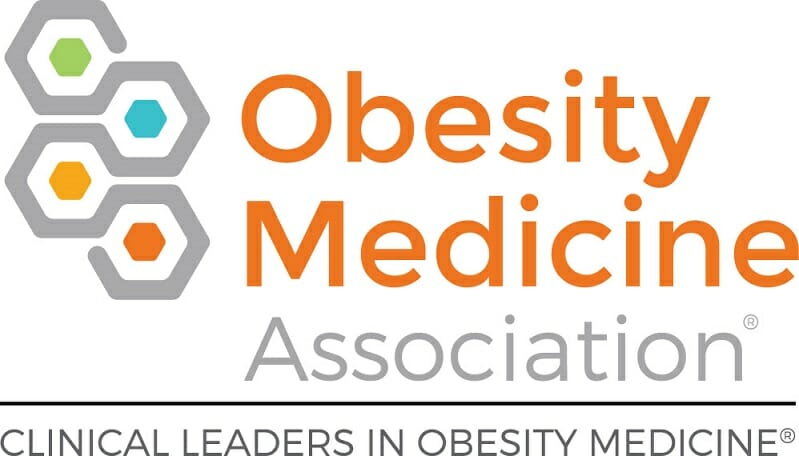 Wendy Scinta, MD, is a medical weight loss expert based in Fayetteville, New York, and the president of the Obesity Medicine Association, the largest organization of doctors, nurse practitioners, physician assistants and other health care providers who treat obesity non-surgically. She sat down with the Consumer Guide to Bariatric Surgery team to answer some of your most pressing questions about obesity medicine and to clear up some misconceptions about medical weight loss.
---
Q. What is medical weight loss?
A. Medical weight loss is offered by physicians who specialize in a field called obesity medicine. There are four pillars of medical weight loss: nutrition, exercise, behavioral modifications and medication.
---
Q. Who is a candidate for medical weight loss?
A. One or more of the components of medical weight loss may help you slim down if you struggle with your weight and/or have associated health issues. Candidates for weight loss medication must have a body mass index (BMI) between 25 and 29 and have a condition related to their weight (such as sleep apnea or high blood pressure), or have a BMI of 30 or greater, which is considered obese.
---
Q. Will weight loss medication really work?
A. There is no magic pill when it comes weight loss. You must have the other components under control, including diet and lifestyle. You can maintain your weight loss long term with the help of doctors who know how to use the right components of obesity medicine. As with any other disease, weight loss medications for obesity work well if the right medication is given for the right reasons and used under the right circumstances. But in general, weight loss medications make weight loss and maintenance a lot easier to do.
---
Q. How many approved drugs are there?
A. The U.S. Food and Drug Administration (FDA) has approved five weight loss drugs for long-term use: orlistat (Xenical, Alli), lorcaserin (Belviq), phentermine-topiramate (Qsymia), naltrexone-bupropion (Contrave) and liraglutide (Saxenda).
Aside from the drugs that are FDA approved for weight loss, we can also use other medications off-label to produce weight loss. There are as many as six new drugs to treat obesity set to be released in the U.S. by 2026. Some pharmaceutical companies are realizing that if people lose weight, they may no longer require diabetes medications. This has resulted in many companies shifting their focus from developing medication to treat obesity-related complications (diabetes, hypertension, etc.) to developing weight loss medications.
---
Q. Are today's weight loss medications safe?
A. Yes, today's weight loss medications are very safe and effective if administered appropriately. They are very different than fenfluramine/phentermine or "fen-phen," a combination that was all the rage in the 1990s. Fenfluramine was found to increase risk for heart valve problems and was subsequently banned. The phentermine component has never been a problem from a cardiac standpoint and is still used today as a standalone product, and in combination for weight loss. Phentermine, due to its low cost and high efficacy, is the most widely used anti-obesity medication of all.
---
Q. If I fail with one weight loss medication, can I try another?
A. Yes. If one weight loss medication doesn't work, you can absolutely try another. You might even be able to use one with another, because they can work synergistically.
---
Q. How long will I need to take weight loss medication?
A. For many, these medications will need to be taken for as long as they wish to maintain weight loss, because the body always wants to return to a high weight point. Weight loss medications help combat that by decreasing hunger, with some even helping to increase metabolism.
---
Q. Is weight loss medication an alternative to bariatric surgery?
A. Obesity medicine can be an alternative to surgery, but weight loss medications can also be complementary. These medications can be used before or after weight loss surgery to decrease surgical risk, and to help ensure that the weight loss is maintained for the long term.
---
Q. What about OTC weight loss supplements?
A. Buyer beware when it comes to over-the-counter weight loss supplements. These are not regulated by the FDA. There is no way to know for sure that you are getting what you pay for. There are a few that do work. For example, chromium picolinate helps to control cravings. I recommend 200 micrograms three times per day to curb cravings in some of my patients. Many of the rest are garbage.
---
Q. What does an obesity medicine specialist do?
A. We are detectives. We have to figure out what is driving your obesity by taking a thorough physical and ordering blood work. We look at behavioral issues and explore childhood to see if we can find a reason for the obesity. Then we apply the right modality, which is often a combination of a good diet, exercise, behavioral modifications and medications. It's important to understand that obesity is fixable. I've never had a situation with medical weight loss that wasn't fixable.
---
Q. How can I find an obesity specialist?
A. The Obesity Medicine Association has a doctor locator that you can use to find a medical weight loss specialist near you.
---
Q. Is medical weight loss covered by insurance?
A. Although some components are covered, insurance does not typically provide complete coverage for medical weight loss. Check your policy to determine what coverages your insurance affords. Many medications are expensive but we do have generic options that can keep costs down without affecting weight loss potential.
---
About the Expert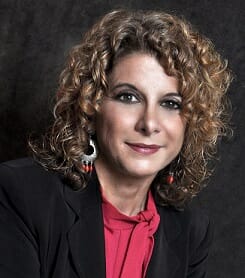 Dr. Wendy Scinta is a nationally recognized expert on adult and childhood obesity treatment. She is the President of the American Society of Bariatric Physicians, and has the had the prestigious honor of being named "Bariatrician of the Year" at the society's Fall 2012 conference. Dr. Scinta was voted one of America's Top Doctors in 2014 by the Consumers Research Council of America and is the founder of BOUNCE, an internationally renowned program that has been presented at multiple scientific assemblies and organizational meetings throughout the U.S. Her expertise has been featured across a variety of media platforms, including CNN, PBS, Newsday, The New York Times, The Wall Street Journal and more. Learn more about Dr. Scinta.
---
Got a Question for The Expert?