New Research Supports Teen Bariatric Surgery… Under Right Circumstances
Written by Consumer Guide to Bariatric Surgery Last modified on June 4, 2019
Obese adolescents may benefit from weight loss surgery if they can stay the path and maintain a healthy lifestyle after the procedure, according to a review of studies on bariatric surgery in adolescents.
The findings, which appear in The Journal of Pediatrics, dovetail with those of a separate study in the New England Journal of Medicine (NEJM), which suggests that the benefits of weight loss surgery may even be greater for teens than adults.
Adolescent Obesity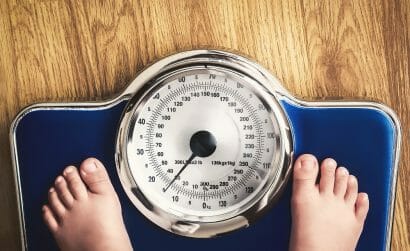 Child and adolescent obesity has reached epidemic proportions in the U.S. Rates have tripled since the 1970s, with data from 2015 – 2016 showing that nearly 1 in 5 school-age children and young people aged 6-to-19 years is obese, according to the Centers for Disease Control and Prevention in Atlanta.
As a result, obesity-related conditions, including hypertension, cardiovascular disease and type 2 diabetes that were once only seen in adults are now increasingly being diagnosed in children, according to the study.
Studies of bariatric surgery in adolescents show that it may aid remission of type 2 diabetes, and help reverse abnormal kidney function and other complications of obesity. "If we look at obesity as a disease with the real possibility of eventual organ system failure and special health concerns for adolescents, we need to ask whether health care practitioners are doing enough to manage it," says lead author Ahmed Khattab, a physician at Rutgers Robert Wood Johnson Medical School's Division of Pediatric Endocrinology. "The objective evidence shows that, under the right circumstances and with the right patients, bariatric surgery is an effective treatment for adolescents with obesity."
The Benefits of Surgery
The NEJM study offered up some other compelling insights on the potential benefits of bariatric surgery in teens.
Researchers compared results from two studies of gastric bypass surgery in 161 teens and 396 adults who had been obese since they were teens. Five years after their operations, both groups had lost 26 to 29% of their weight, the study showed. What's more, diabetes went into remission in 86% of teens and 53% of adults who had that disease before their surgery. Similarly, high blood pressure was corrected in 68% of teens and 41% of adults. Some bariatric surgery side effects were more common in teens, to the extent that they were twice as likely to need a second operation than adults.
About 2% of each group in the study died, including two teens who died of drug overdoses. The authors of The Journal of Pediatrics study caution that bariatric surgery is not recommended for adolescents who have unresolved substance abuse, eating or psychiatric disorders.
The Endocrine Society guidelines suggest that bariatric surgery be reserved for adolescents:
Who have neared the end of puberty
Are close to their final adult height
Who have extreme obesity and related complications that persist despite compliance with a formal program of lifestyle modification
Who demonstrate the ability to follow a regimen of healthy eating and living habits
To learn more about bariatric surgery in teens, check out our special report.