Weight Loss Surgery & The Growing Role of Post-procedure Cosmetic Treatments
Written by Consumer Guide to Bariatric Surgery Last modified on May 23, 2018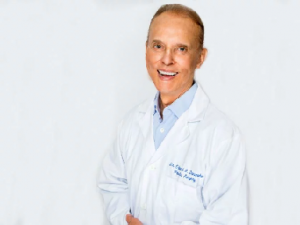 The growing rate of obesity throughout the U.S. has helped to shine a spotlight on what is a serious health epidemic. Not surprisingly, this increased attention on how to combat the general health consequences of obesity has helped pave the way to a surge in the number of bariatric surgery procedures being performed.
Just ten years ago, the number of gastric restrictive operations being performed in the U.S. were so few and far between that they weren't even officially recorded. Even today with the surge in popularity of the many gastric procedures available, the "actual" number performed is merely an educated guess based on the number of operations performed by surgeons (mainly general surgeons) that are members of the American Society of Metabolic & Bariatric Surgeons. And their reporting suggests a five-fold increase in gastric bypass surgery.
Weight loss surgeries have not only increased because more people find themselves suitable candidates, but also because the procedures themselves have become less invasive and safer, making them a more appealing consideration. (Not to mention the fact that they are often covered by insurance.) Improvements in bariatric surgeries have largely been made possible as a result of the development of newer and simpler techniques, helped in large part by specialized equipment and instrumentation.
Twenty years ago the mortality rate from bariatric surgery was approaching 10 percent. Complications such as infection, prolonged recovery, and basic lifestyle annoyances like persistent diarrhea further scared off potential patients even though the health benefits were clear and well known. Dieting was still the mainstay of weight reduction, but unfortunately this proved futile in most cases. Recent clinical studies have shown that just a very small percentage of patients are able to achieve their weight loss objectives through dieting. This revelation has further increased the number of people opting for a bariatric procedure.
Weight Loss Surgery is the Beginning, Not the End
Although there has been a surge in the number of people seeking weight loss surgery, most patients are ill prepared for the physical and cosmetic changes to their body that occur as a result of the significant weight loss. Drastic weight loss boasts its own challenges, the most visual and immediate being hanging skin everywhere. Even though bariatric surgery patients are healthier, many still suffer psychologically and may even begin to regret their weight loss procedure!
Fortunately, through plastic surgery, much can and is done to help these patients regain their self-esteem and a positive body image.
Case in Point
Lori began gaining weight as a teenager, eventually reaching a max weight of 270 pounds before electing to undergo her gastric bypass procedure. She subsequently lost 170 pounds over a two-year period. "Even though I felt better, I was horrified to see myself in the mirror," notes Lori. Her abdominal skin "apron" was removed via a modified tummy tuck, arm reduction, and reshaping of her breasts with an uplift and implants. The procedures were performed in a single outpatient operation. After her transformation, Lori now feels much better about herself. "I am finally ready to begin dating again, and even look forward to marriage and having a family."
As more patients seeking weight loss surgery and subsequent body-contouring procedures starting popping up, the bariatric and plastic surgery industries took note, leading to the establishment of the American Society of Bariatric Plastic Surgeons. Post-bariatric cases are challenging because they involve extensive surgery which can include literally removing skin from every part of the body. These procedures have also evolved. Long and noticeable scars may still result from treatment, but operations can be safely combined minimizing their number and performed on an outpatient basis.
What About Insurance?
Even though most insurance companies cover the gastric restrictive procedure, few reimburse for the necessary plastic surgery follow ups because they are viewed as purely cosmetic. However, with further understanding of the actual, functional improvement that these patients experience through post-op plastic surgery, more of these radical body-contouring procedures will be covered.
Plastic surgeons, especially those focusing on these special need patients and their problems, will continue to strive to help them rehabilitate themselves fully. I personally hope to see a decrease in the growing obesity trend, but if it continues, plastic surgery is ready, willing and able to lend a helping hand.
Dr. Edward Jonas Domanskis is certified by the American Board of Plastic Surgery and is Founder and President of the American Society of Bariatric Plastic Surgeons. He is a member of the American Society of Plastic Surgery and the American Society for Aesthetic Plastic Surgery. His practice is limited to cosmetic surgery with a special interest in body contouring. His main office is in Newport Beach, California but he also has offices in Florida and San Francisco. Dr. Domanskis appears regularly on numerous television programs including Inside Edition, Discovery Health, Today Show, Good Morning America, 48HRS, EXTRA , and print media world-wide including Time, Los Angeles Times, London Times, Wall Street Journal, Family Circle among others. You may reach him through his web site at http://www.surgery-plastic.com or at 1-949-640-6324.