Gastric Sleeve Insurance Coverage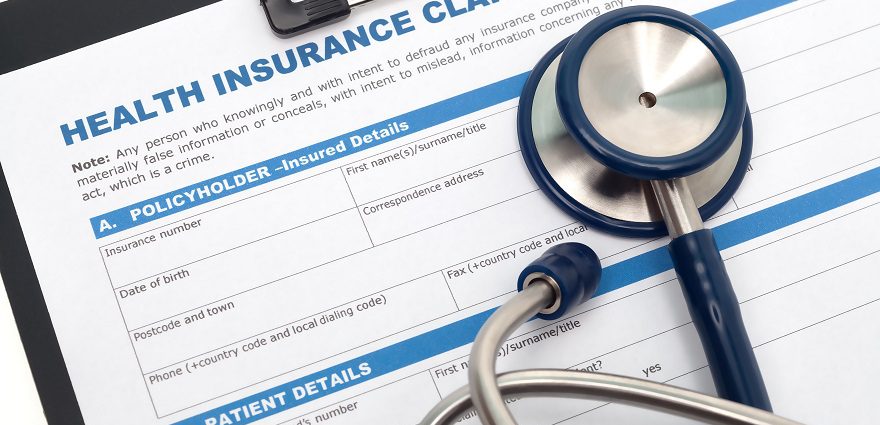 Gastric sleeve (sleeve gastrectomy) is quickly becoming an important option for many people who are considering weight loss surgery. As a result, many insurers now cover all or some of the costs associated with gastric sleeve surgery. The procedure can cost upwards of $10,000.
Insurance coverage varies by state and insurance provider. As it now stands, Aetna, Cigna, Emblem Health, HealthNet, Medica, Priority Health, Health Care Service Corp, certain Blue Cross-Blue Shield programs and United Healthcare all cover gastric sleeve surgery for individuals who meet certain criteria.
Medicare, the U.S. government health plan for people 65 or older, does not currently cover the sleeve gastrectomy, but is reviewing the available data and may enact a policy change. Medicaid is the federal government's health care plan for certain low-income individuals and families. This program is run by each state. As it stands, very few state Medicaid programs cover gastric sleeve surgery.
What Is Covered?
Insurance coverage for gastric sleeve tends to be similar in scope to coverage of other bariatric surgeries. Insurers usually cover the anesthesia fee, hospital facility fee and the surgeon's fee. Some insurers may pay the entire bill, but others only pay 80 percent of what is considered "usual and customary" for gastric sleeve surgery. "Usual" refers to the normal rate charged for the service by the provider rendering the treatment, and "customary" is defined as the usual rates of the provider's competitors in that local area. The usual and customary rate differs for every situation and is determined by the insurance company. Some insurance companies or employers may also require a co-pay which can range from a small amount to up to $5,000.
If you are considering gastric sleeve, contact your insurance plan to find out if the procedure is covered, and what such coverage entails. For example, insurance often will not cover body contouring surgeries to remove excess hanging skin, including corset trunkplasty, bra-line back lift, facelift, breast lift, tummy tuck, liposuction or any plastic surgery procedures which you might want to have after your dramatic weight loss.
Visit our sister site Consumer Guide to Plastic Surgery to learn more about plastic surgery procedures.
Gastric sleeve insurance coverage may include the program elements that are necessary to be successful with your procedure such as support groups, exercise and nutrition counseling. Some people may not lose enough weight with the gastric sleeve alone and may need a secondary procedure such as duodenal switch or gastric bypass surgery. These secondary procedures may or may not be covered when they are part of a "staged approach" to weight loss surgery.
Criteria Varies by Insurer
Insurance carriers cover the cost of gastric sleeve if you meet certain pre-specified criteria, which vary by company. Most insurance companies/employers that offer gastric sleeve insurance coverage require a body mass index (BMI) equal to or greater than 40, or a BMI of 35 if there are significant medical problems associated with your weight, like Type 2 diabetes, sleep apnea and heart disease. A BMI of 40 or above is the equivalent of being about 100 pounds overweight for men and 80 pounds overweight for women.
Disparities in coverage are common. United Healthcare will cover the cost surgery for individuals with a BMI of 40 or higher, or a BMI 35 to 39.9 and one obesity-related illness. Other insurers have significantly higher BMI requirements because they have not updated their requirements to include the gastric sleeve as a standalone, primary bariatric surgery procedure. For example, Blue Cross-Blue Shield Arkansas requires a BMI of 60 or higher for coverage. If a person has severe heart and lung problems associated with obesity, however, they may lower the BMI requirement and cover the costs of surgery. Once the patient has undergone the procedure and loses a significant amount of weight, he or she then goes on to have another bariatric procedure like duodenal switch or gastric bypass to complete the process. Insurance may cover the costs of the second procedure.
Action Points
Many private insurers will require a "letter of medical necessity" from a surgeon before they agree to pay for your gastric sleeve surgery. The letter should include information on your height, weight history and BMI, a detailed description of your obesity-related health conditions, your current medications and a detailed description of how obesity affects your daily activities.
Be proactive where you can. Start collecting letters and documentation from all health care professionals who have treated you for obesity-related problems now. Keep detailed records of all your weight loss attempts.
Alternative Options
If you choose to pay out-of-pocket for gastric sleeve surgery, complications may not be covered. Some bariatric surgery centers may offer "reinsurance" plans that will cover the cost of complications during the first year after surgery if you pay cash for your surgery. Talk to your surgeon about your options.