Spotlight On: The South Beach Diet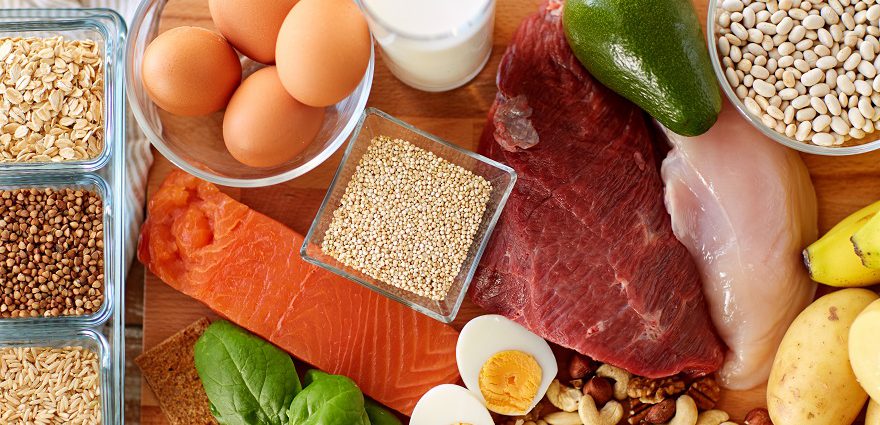 Get a taste of South Beach without going to Miami, with the South Beach diet, a modified low-carb approach to nutrition developed by cardiologist Arthur Agatston in 2003. Bread and pasta lovers who are unable or unwilling to completely replace these foods with alternative options (as is a requirement of the popular Atkins diet) will appreciate the more flexible approach of the South Beach diet.
Concept: As outlined in Dr. Agatston's best-selling book — "The South Beach Diet: The Delicious, Doctor-Designed, Foolproof Plan for Fast and Healthy Weight Loss" — the South Beach diet is a three-phase system that emphasizes a low-carb, high-protein, high-healthy-fat approach to nutrition.
Phase 1: The first phase of the South Beach diet spans 14 days and is focused on eliminating cravings and activating a period of rapid weight loss. High-sugar and refined starch foods are replaced by lean protein foods, high-fiber vegetables and healthy fats. This initial phase of the diet is targeted specifically to people with a weight-loss goal that exceeds 10 pounds.
Phase 2: During the second phase of the South Beach diet, rapid weight loss is replaced by a steady (albeit slower) rate of loss. Foods prohibited during Phase 1 (whole grains, fruit juices, etc.) are gradually reintroduced. There is no specific timeframe associated with Phase 2. This longer-term phase is completed only once the target weight is achieved.
Phase 3: The third and final phase of the South Beach diet is all about maintenance. Whereas the first two phases revolve around achieving your weight-loss goal, the third revolves around maintaining it. The dietary recommendations of Phase 2 should be used as a guide for daily food choices, but there are no specific restrictions for Phase 3.
If you decide on a new weight-loss goal, or are unable to maintain your desired weight while in Phase 3, you can simply return to Phase 1 and begin the process anew.
The Promise: Eliminate food cravings, experience rapid and then steady weight loss, and maintain your target weight for life.
The Perils: The South Beach diet is a relatively safe program if followed carefully. However, by limiting the amount of carbohydrates in your diet, you are at greater risk for ketosis, a metabolic process that results when the body is required to break down stored fats for energy as opposed to glucose, causing a buildup of ketones. Ketosis can have a variety of symptoms, including headache, nausea, bad breath and fatigue. Although ketosis is a normal metabolic process, it can develop into ketoacidosis over time, changing blood chemistry and resulting in coma or death (in extreme cases). To ensure optimal health and safety, speak with your doctor before committing to any significant dietary changes.
"Yes" Foods: During Phase 1, lean proteins (fish, beef, chicken, turkey), high-fiber vegetables (artichokes, tomatoes, spinach, bell peppers, broccoli), healthy fats (olive oil, avocado) and low/reduced-fat dairy and cheese products are all allowed. During Phase 2 and 3, whole-grains (oats, barley, quinoa, wheat pasta, wheat bread), fruit-juices and even alcohol can be reintroduced in moderation. Sweets can be enjoyed during all phases of the diet, though sugar substitutes are recommended. (Sweets should not account for more than 100 calories per day.)
"No" Foods: During Phase 1, high-sugar and refined starch foods are to be avoided. This includes things like fruit juice, bread, pasta, grains and especially alcohol. After Phase 1, certain foods may be reintroduced.
Sample Meal: Dinner in South Beach
Phase 1: Grilled salmon with spinach salad topped with tomatoes, feta, chopped almonds and lemon olive oil vinaigrette, and served with a glass of water.
Phase 2: Whole-wheat pasta with grilled chicken and eggplant, topped with reduced fat parmesan cheese, and served with a glass of red wine.
Should you or shouldn't you? If you are looking to lose 10 pounds or more and find the idea of calorie-counting and point systems to be a little off-putting, the South Beach diet might be worth consideration. Although the diet offers a flexible approach to eating, keep in mind that the first two weeks of the program are the strictest, most prohibitive of the plan. Before making any changes to your diet, be sure to consult with your doctor or certified nutritionist to make sure that it is right for you.
Further Reading:
The South Beach Diet – What Can I Eat?
South Beach Diet Recipes