Spotlight On: Weight Watchers
Name: Weight Watchers PointsPlus®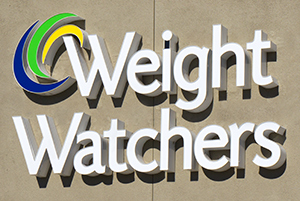 Concept: Weight Watchers is one of the longest-standing, popular diet systems on the market today. One of the secrets to the program's success has been its ability to change with the times. The newest iteration — Weight Watchers' PointsPlus program — gives every food a point value. Unlike its most recent Points predecessor, PointsPlus gives fresh fruits zero points to encourage dieters to eat more fruit. In general, points are based on protein, carbohydrate, fat and fiber because not all calories are created equal. Foods that score low in points leave you feeling fuller for longer periods of time. Your PointsPlus budget is based on your current weight, height, gender and age. Your points are always high enough to allow for three meals and two snacks. There's a bonus, too… 49 points a week to spend as you choose.
The diet is designed to be flexible — you can go to a restaurant (even a fast food one) and satisfy a craving (even one for a bacon cheeseburger) without blowing your diet.

The Promise: Lose up to two pounds a week. The plan encourages healthier choices for improved heart health and lower risk for other diseases associated with obesity.
The Perils: There are no risks with the Weight Watchers diet, but it does involve a lot of math and is considered pricey by some. All new members pay a $20 starter fee plus a standard monthly fee of at least $19.95 for essentials including the online tools and 24/7 chart. There are many upsells or add-ons available as well.
"Yes" Foods: Everything and anything is fair game, even alcohol. Fruits and veggies, however, carry zero points, which means that it's all you can eat — literally. High-fat foods have more points meaning they should be consumed sparingly. Yes, Weight Watchers does have its own food line, but you don't have to eat these foods to be successful.
"No" Foods: There are no "no" foods. Simply choose what you want to eat following the points system. Would you rather eat one cookie or a salad replete with chicken, a whole-wheat pita and a side of fruit? Your points, your choices.
Sample Meal: 7-point Dinner, Weight Watchers style
1 whole-wheat tortilla (2 points)
3 oz. tenderloin pork (3 points)
¼ cup fat-free sour cream (1 points)
Chopped tomatoes (0 points)
1 oz. fat-free cheese (1 points)
(Taken from health.usnews.com/best-diet/weight-watchers-diet)
[Recipe] Malted Milk Mudslide Shooters
Serves: 14
1 cup low-fat milk
3 tbsp Ovaltine Malt Powder
1 cup low-fat chocolate ice cream
¼ cup Kahlua
1 cup ice
7 tsp chocolate syrup
Blend all ingredients, except chocolate syrup, in a blender on high speed until thick and smooth.
Pour into narrow 5-oz cups and drizzle with syrup and serve.
A 4-oz shake and ½ tsp syrup has 2 points.
Should you or shouldn't you? It's always a good idea to talk to your doctor before starting a new diet — especially if you've had weight loss surgery.
Further Reading:
The Weight Watchers website is a treasure trove of information on the diet and its benefits, but you have to join to gain access.
"Weight Watchers for Diabetes" (A new program for employers)
Weight Watchers Points Plus Cookbook