Robert W. Landerholm, MD, FACS
Peter S. Billing, MD, FACS

Eviva
(800) 954-4346

Puyallup Location
11216 Sunrise Blvd. E
Suite 3-209
Puyallup, WA 98374
Edmonds Location
(Just 10 miles north of Downtown Seattle):
21911 76th Avenue West, Suite 106
Edmonds, Washington 98026
Bellingham Location
(Less than 15 minutes from the Canadian Border):
Barkley Village
2930 Newmarket Street, Suite 115
Bellingham, Washington 98226
Shoreline Location
19930 Ballinger Way NE
Shoreline, WA 98155
Serving patients seeking minimally invasive weight loss surgery with LapSleeve®, Lap Band and Roux-en-Y gastric bypass in Vancouver, Bellingham, Abbotsford, White Rock and the surrounding area.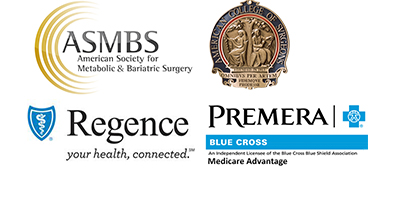 Experienced and Well-Trained Surgeons
Robert W. Landerholm, MD, FACS, Peter S. Billing, MD, FACS, and Matthew R. Crouthamel, MD, FACS, are board-certified general surgeons who specialize in minimally invasive weight loss surgery. Together, they have more than 20 years of experience in laparoscopic surgery and have performed thousands of procedures. The surgeons of Eviva are regarded among the most experienced and trustworthy surgical teams in the Pacific Northwest.
"At Eviva, we demonstrate the willingness to take the extra step to ensure that the quality of care meets or exceeds the ASMBS requirements, including safety, efficiency and sustained results of the procedures we perform."
Leading-Edge Weight Loss Surgical Center Offering Innovative Solutions
Eviva is one of the top providers of innovative and minimally invasive weight loss solutions in the region. Complete with its own free-standing ambulatory surgical center (ASC), PSSC boasts the latest FDA-approved technical equipment. The center is among the only facilities in the world offering the sleeve gastrectomy as a single-day, outpatient weight loss treatment; a procedure known as the LapSleeve®. The LapSleeve® is a laparoscopic procedure during which a portion of the patient's stomach is removed, but unlike gastric bypass surgery, there is no need for surgeons to re-route the intestines. To date, the Puget Sound surgical team has performed more than 100 successful LapSleeve® procedures and was able to present their outstanding results at a national meeting of the Society of American Gastrointestinal and Endoscopic Surgeons (SAGES) – one of the largest surgical organizations in the world.
Before

After

Before

After

Before

After

Before

After

Before

After

Before

After

Before

After
In addition to LapSleeve®, the center offers a wide range of other advanced weight loss surgeries, including Lap-Band and Realize Band gastric banding, StomaphyX bariatric revision surgery, Intragastric Balloon procedures and Roux-en-Y gastric bypass surgery.
Personalized and Comprehensive Weight Loss Programs
Eviva provides personalized, comprehensive weight loss programs to each patient, which include medical support, nutrition therapy, counseling services, exercise programs, financial counseling and free monthly support groups. In addition, the center offers several free weight loss seminars each month. The seminars give current and prospective patients an opportunity to learn more about advanced weight loss procedures and ask questions about their own weight loss issues.
To schedule a one-on-one consultation with Dr. Landerholm, Dr. Billing or Dr. Crouthamel and learn more about your weight loss options, contact Eviva at their Seattle or Vancouver offices at (800) 419-5750.
Eviva Offers Free Weight Loss Seminars
If you are interested in undergoing weight loss surgery, the team of Eviva would like to invite you to learn more about bariatric procedures at one of their weight loss seminars. During these meetings, you will be able to talk to medical professionals as well as previous weight loss surgery patients to gain a deep understanding of the procedure and determine if it is right for you. Please visit our website or call us to obtain a schedule for upcoming seminars.
What Do Patients Say About the Surgeons of Eviva?
"From the front office and receptionists to the doctors, everyone has been so professional and really great. I feel like I couldn't have chosen a better place to come to." —L.W., Washington
"Eviva is the greatest. Everyone there is caring, helpful, open and positive. Most of the staff have gone through a similar procedure and, therefore, know exactly how you feel. You are never just another patient. They also take care of you for a year after the procedure." —B. C., Washington
"My first impression of Dr. Billing was that he was kind and honest. He continued to make me feel at ease with each appointment. He outlined risks and benefits of different bariatric surgeries. His office staff is awesome! They are attentive to your needs, very knowledgeable, reassuring, available, and genuinely happy for your journey. There's nothing I dislike about Dr. Billing. He is very conservative with the surgery process. You must first be approved for surgery by a nutritionist and a psychologist before you undergo the procedure." —D.M., Washington
"Dr. Billing is what we all hope to find in a doctor no matter what type of medicine they practice. He really cares about his patients. He is kind, friendly and funny. He takes excellent care of all his patients. He and Dr. Landerholm are a hard team to beat when it comes to care. My surgery went really well with no complications for either me or my wife. I give the whole team at Eviva a resounding 10!" —F., Washington
More About the Surgeons at Eviva
Robert W. Landerholm, MD, FACS
"The most important thing is providing my patients what they need. That's why I became a doctor: to care for people."
Dr. Landerholm graduated summa cum laude from Washington State University, and received his Doctorate in Medicine from the University of Washington. He then completed his surgical residency at Swedish Medical Center in Seattle.
He has been a part of the medical community in Edmonds, Washington for more than 20 years and is now the Medical Director and President of Eviva. Dr. Landerholm has been at the forefront of minimally invasive surgery since its inception. In 1995, he became the first surgeon to perform a laparoscopic gallbladder removal surgery in a Malaysian sun bear, an endangered species. He was one of the first doctors to place the intragastric balloon for weight loss during a recent FDA trial.
Dr. Landerholm is an expert in laparoscopic surgery and an innovator in techniques such as LapSleeve®. He has performed thousands of laparoscopic operations, and has earned a reputation for his precision, and for taking the time to know and care for his patients and their families. He has given multiple presentations on the surgical treatment of obesity, including international presentations in Velore and New Delhi, India. He has published in the American Journal of Surgery.
He believes in giving back to the community, which is why he established Surgical Teams International; a nonprofit providing surgical services in needy areas worldwide.
Dr. Landerholm is board certified in general surgery, a Fellow of the American Society for Metabolic and Bariatric Surgery, and a Fellow of the American College of Surgeons (ACS). He has served on the governing boards of the ACS-Washington State Chapter, and the Seattle Surgical Society.
In his free time, Dr. Landerholm enjoys travel; he has been to all seven continents. He also enjoys writing, music, medical ethics, medical mission work, and time with friends and family.
Peter S. Billing, MD, FACS, specializes in advanced laparoscopic procedures, such as laparoscopic bariatric procedures and laparoscopic gastric fundoplications. Dr. Billing received his undergraduate degree in Microbiology from the University of California, Los Angeles. A 1993 graduate of the University of Minnesota, Minneapolis School of Medicine, he completed his surgical residency in 2000 at the Mayo Clinic in Rochester, Minnesota. Dr. Billing also spent two years researching diabetes and islet cell transplantation at the Mayo Clinician-Investigator Training Program. After finishing his training, he practiced with a group of advanced laparoscopic surgeons at the Minnesota Institute for Minimally Invasive Surgery (MIMIS). They did hundreds of laparoscopic procedures and were leaders in the state for laparoscopic bariatric surgery. Their mortality rate was zero, outcomes were excellent and patient satisfaction was high. Dr. Billing believes that excellent results come from teamwork and a passion for state-of-the-art laparoscopic surgery.
Dr. Billing is board certified in general surgery and is a member of the American Society for Metabolic and Bariatric Surgery as well as the Society of American Gastrointestinal and Endoscopic Surgeons. His special interests in medicine include advanced laparoscopic procedures. He also enjoys overseas medical missions work and has completed several missions in Kenya and Haiti. In his leisure time he enjoys camping, hiking, reading, traveling, and spending time with his family.
For Our Canadian Patients:
Many of our Canadian patients have told us that they want to deal with their health issues as soon as possible and not wait for the medical care they need.
Eviva provides many options for the latest weight loss surgery procedures in our state-of -the-art facility. Using minimally invasive techniques, many of our patients have returned home the very next day.
Convenient appointment times available just 15 minutes across the border at our Bellingham office.
Our surgical follow-up programs for nutritional counseling and medical check-ups are included in your surgical choice to help you make a great success of your weight loss surgery.
We will help you get much of your preparatory appointments done in Canada to keep costs down.
We accept BC Biomedical results for all your blood and other medical tests.
No waiting for your surgery. Once you have decided on the best option for you, our team will ensure that everything is in place to fit your schedule.
Receive a full detailed receipt to use for tax deduction purposes.